Ordonez, Thames, Robertson all set to return soon to the Tigers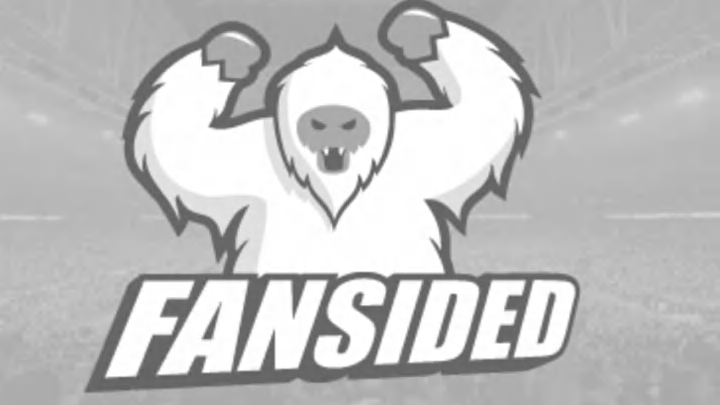 When the Tigers start interleague play later this afternoon, It will be with their starting right fielder. According to Jim Leyland, Magglio's wife is doing well, and he will be back in the lineup this evening against the Rockies. The Tigers have optioned outfielder Wilkin Ramirez back to AAA Toledo. Ordonez is hitting .256 with two homers and seventeen RBIs. It is yet unknown where Magglio will hit in the lineup, but I'll admit it. I have missed that man's curly locks in the middle of the order.
Also making the way back last night was lefty reliever Nate Robertson, who will replace Lucas French (also known as Frenhcy on MCB). Jim Leyland was very impressed with Frenchy, saying:
""That's the great thing about the game. In spring training, I didn't know Luke French from Sammy Spanish," Leyland joked. "Then all of sudden here's Luke French. Who's Luke French? I've never even heard of Luke French. That's why it's a great game. He did a hell of a job. I liked him. He's got (guts). He ain't afraid. He made a hell of an impression.""
Robertson returns to the pen after a tough start. For many out there, it is obvious that Robertson doesn't want to be there, and that someone like French or another reliever in AAA should take over for him and Robertson should be traded or dealt. I say wait and see after this D.L. stint. If he has movement on that slider, he could be deadly coming into games from the left side (he hasn't had that movement though for at least one year.)
Also on the comeback trail is the almost forgotten Marcus Thames. Missing since late April, Thames will start a rehab stint soon with the Toledo Mud Hens. According to Leyland, the Tigers want to get him 30 at bats before he returns to the parent club:
""He needs to get about 30 at-bats or so. I really think that, because of the injury in Spring Training, he hasn't really gotten in sync at all to begin the season, so I think it'll do him wonders. We'll just have to play it by ear to see when he's ready.""
Thames suffered and abdominal strain in March, and has battled back issues as well. Once Thames come back, it is inevitable that one of the young lefty hitters, most likely Clete Thomas, will be sent down until another injury resurfaces.
Tiger Notes: 
— Heading into Interleague play, the Tigers have one of the better all-time records against National League opponents. In 2007, the Tigers went 14-4. In 2006, part of their spark to the  World Series was led by a 15-3 spark in interleague play. Overall the Tigers are 113-98. We will see how the boys respond to the first series getting underway tonight against the Colorado Rockies. The Tigers have now won six straight, the second best streak in the American League this year. With seperation from the Royals, the Tigers seem to be labeling themselves as a team to beat. As Justin Verlander puts it:
"I think there's a uniform feeling around this team that we haven't played our best baseball. We haven't really put it all together. We've played good series, but we haven't really put a stretch together where we're consistently hitting, pitching and defending. I think it's just a matter of time, and I think when we do, it's going to be a scary thing.""
I'll second that Justin.
Todays Pitching Matchup– Rick Porcello (4-3, 3.86 ERA) vs. Ubaldo Jimenez (3-4, 4.30 ERA): Porcello takes the mound winning his last three starts. One of the things the young Porcello is working on is to use his breaking ball efficiently, instead of blowing his fastball past hitters. Watch for more mixing of pitches tonight. On the opposite side of the mound is another hard thrower in Ubaldo Jimenez. Jiminez didnt have his best heat in his last start against the Pirates, but he is 2-1 with a 2.00 ERA in his last four starts. 
Weekend Domination– Did you know that the Tigers are 12-0 this season on Saturdays and Sundays? Holy Toledo! They are 15-3 during weekend series all together. 
Inge to become all-time leader at the hot corner– The current Tigers third baseman should surpass George Moriarty as the all-time leader in games played at the hot corner this weekend. Pretty interesting to note, considering Inge did spend a lot of his time behind the plate in his earlier days. 
Cabby love the Rocky Mountains- Listen to these numbers; .417 with 20 runs, eight doubles, 24 RBIs and six home runs in 30 career games against Colorado. With Jason Hammel coming up on Sunday, and Jason Marquis on Saturday, I would think this is going to be an extremely good series for the Big Cabby.