Tigers Take Opener Behind Max Scherzer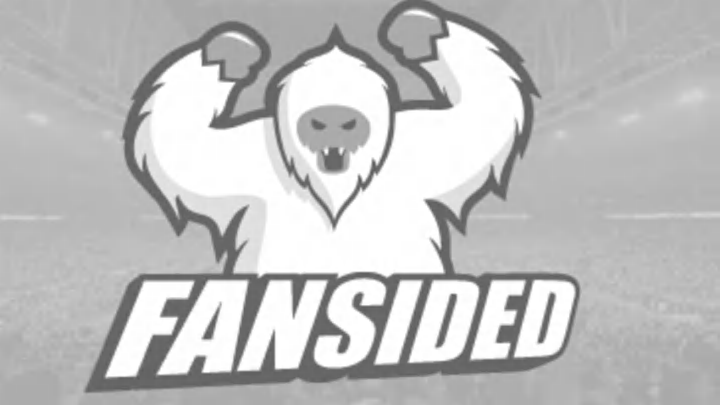 Seattle 1, Detroit 7 (box)
The Tigers fell behind in the second inning and it looked like this might be a long night of losing baseball. Detroit was coming off two straight losses and the offense has been sputtering lately. Add in the fact that Max Scherzer has been dreadful in night games this year, and that Miguel Cabrera was a late scratch with a sore back, and even a 1-0 defecit probably seemed like a mountain.
But it was the combination of Don Kelly, Cabrera's replacement at first base, and Scherzer who carried the day and took the first of three from the Mariners.
Scherzer hasn't looked much like a pitchers who had been demoted to the minor league recently. Tonight might have been his best start as a Tiger. Crazy Eyes worked efficiently through the Mariners lineup, the only blip was the second inning solo homer to Franklin Gutierrez. He struck out seven, walked two, and allowed just three hits, all while working a career-best eight full innings.
As for the offense, Kelly took care of that.
The Tigers loaded the bases with two out in the second. That's when Kelly, batting in the nine-hole, came to the plate. These are situations the Tigers have struggled with, especially recently, but Kelly was up to the task. Just before Kelly strode to the plate, Mariners pitching coach Rick Adair made a trip to see his starter, Doug Fister. Kelly was sitting dead-red and hammered a long, arcing drive into the left-center field power alley. The ball hopped over the fence for a two-run double. On the very next delivery, Austin Jackson gave Scherzer all the cushion he would need by singling home a pair. (…)
Cheers for
Max Scherzer– Scherzer improved to 3-0 in his last four starts with the victory. His ERA is now below 5.00 for the first time since prior to his start on May 3. That's two freaking months.
Brennan Boesch– I really have a hard time writing a post that doesn't mention him. Boesch collected three more hits tonight and his hitting .340 on the season. In addition, he knocked in his 46th run of the year, passing Braves star Jason Heyward and now leading all rookies in either league.
Johnny Damon– Damon belted a two-run homer to add to the lead late in this game. It was his only hit, but it's still good to see what hopefully is a sign that Damon may be coming out of his funk.