Justin Verlander Deserved a Better Fate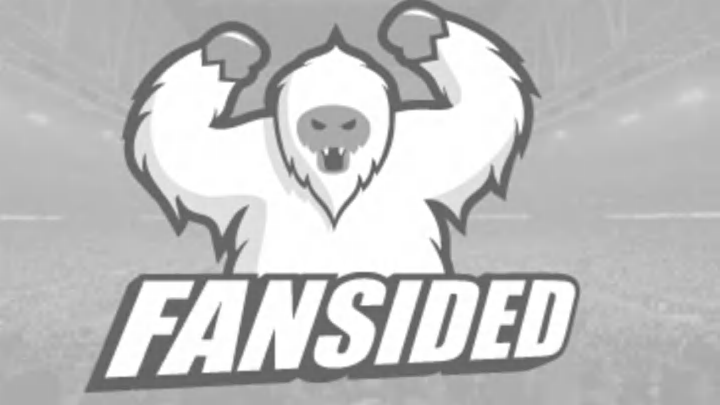 Detroit 2, Tampa Bay 3 (box)
For the second straight game, the Tigers lost when their pitching was good enough to win. A night after falling victim to Matt Garza's no-hitter, Detroit batters recorded 12 hits against the Rays, including nine against starter James Shields. In the end, however, they were never able to get the big hit when they needed it.
Justin Verlander allowed a two-run homer to Carlos Pena in the first inning, but just like his last outing, he settled in and worked eight strong innings. The Rays added a run in the sixth when Matt Joyce's broken bat flair landed just inches inside the foul line and drove home a run.
The Rays managed just five hits versus Verlander after getting just three hits against the Tigers on Monday. Despite totaling only eight hits in two games, the Rays have taken the first two of this four game series.
The Tigers runs both came on a ground ball from Ryan Raburn. Shortstop Jason Bartlett got to the ball (ruled an infield hit), but rushed his throw and allowed two runners to score. That tied the game at 2-2. It was the last time the Tigers would score, but certainly not their last chance. (more after the jump)
With one on and two outs in the seventh, the Tigers trailed by a run. Johnny Damon singled off left hander Randy Choate to put runners at first and second for Miguel Cabrera. Rays manager Joe Maddon then ordered an intential walk to Cabrera, pushing the tying run to third and loading the bases for Brennan Boesch. But Maddon wasn't don with his moves. Then he went to the mound and removed the southpaw to bring in the right hander Grant Balfour, despite surrendering the lefty-lefty matchup, and despite the fact that left handers hit almost 100 points higher versus Balfour than righties do. Balfour blew away Boesch on three pitches. Of course.
Detroit had one final shot in the ninth, eventually loading the bases on a double by Austin Jackson, a single from Will Rhymes (one of two hits on the day), and a walk to Damon. There was one away for Cabrera and no where to put him. Rays closer Rafael Soriano got ahead of Cabrera early, but the count was even at 2-2 when Cabrera hit a chopper wide of third. Evan Longoria charged the ball and made the decision to go to second for the second out. Damon did his best to take out the second baseman, but Reid Brignac stood tall and got off a strong throw, narrowly beating a hustling Cabrera down the line, and ending the game. It truly was a beautiful defensive play all around.
People are going to blame Cabrera for the double play ball there, and I guess that's okay, but there isn't a player in the history of baseball that comes through every time. The guy has been the lone threat in the Tigers order for most of his three seasons in Detroit and more often than anyone else, he has come up big in big spots. He didn't last night, but I'll not trash him for that.
Nor will I blame Verlander, as some on twitter did last night. People say they're tired of hearing about Verlander being an ace, and then being unable to "slam the door" on the other club. The pitch that Joyce hit for his go-ahead double was well off the plate inside, it really got into Joyce's kitchen. I have no idea why he even swung at the ball, but he did, and it broke his bat, it just happened to land fair. Sometimes these things happen. I'll take eight innings of five hit, three run ball from an ace anytime he starts, that should easily be good enough to win.
There are two games left in Tampa, then three in Boston, and Detroit has to win one of those games to come home at .500. It looks like it might be a long shot to get that done. Eddie Bonine makes the start tonight, opposite Jeff Niemann, so here's a chance for all the Bonine lovers out there to see their boy pitch in a starting role. Niemann is a much better pitcher than Bonine is, but who knows, maybe the bats will wake up a bit and maybe someone other than Cabrera will step up when given the chance.