Porcello Strong Again, Tigers Split With Jays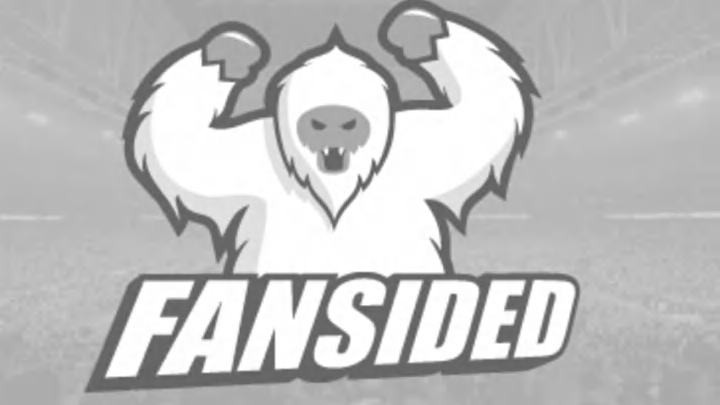 Tigers 10, Blue Jays 4 (box)
This series pretty much summed up the season. There were flashes of brilliance, a couple of close loses, and a blown game. Miguel Cabrera was an offensive monster, but the team struggled with runners in scoring position. In the end, they ended up earning a split.
It could have been better, it might have been worse, but in the end they were .500 for the series. That's the way it's gone all year for the Tigers. They couldn't quite keep the good times rolling, but the wheels never completely fell off, and it looks like they're destined to hover around .500.
On Sunday, the club was able to put everything together. Rick Porcello picked up where he left off in his last start, going seven innings of one run ball with four strikeouts and no walks. The strikeout totals still aren't ideal, but the absence of walks is encouraging. Rick will enjoy great success if he severely limits the free passes, even if he never becomes a big strikeout guy.
The bad news for the pitching staff was the continued struggles of Jose Valverde. He entered the game in the ninth with a 10-1 lead, but gave up three runs on four hits (one home run) before he was able to get out of the inning. I think we all expected for Jose to perform a little bit worse in the second half, but I don't think any of us thought he would completely lose the feel for his pitches. The Tigers are in a difficult spot with Jose. They really can't trust him in a close game, but at the same time, they need to be able to trust him.
Everyone chipped in on offense (I think that's requisite for scoring ten runs), But Miguel Cabrera, Casper Wells, Ryan Raburn, and Brandon Inge provided the hits that drove in the Detroit runs. Raburn lead the way with four runs batted in, but Casper's three came when the game was still very much in doubt. His two-run double in the sixth inning with the bases loaded gave the Tigers a 4-0 lead, and all the momentum they would need.
The ball club is running out of time to begin their miracle comeback. They sit ten back from Minnesota, they're next opponent, and it feels like anything short of a three game sweep would seal their fate.