Joel Zumaya Should Not Be Non-Tendered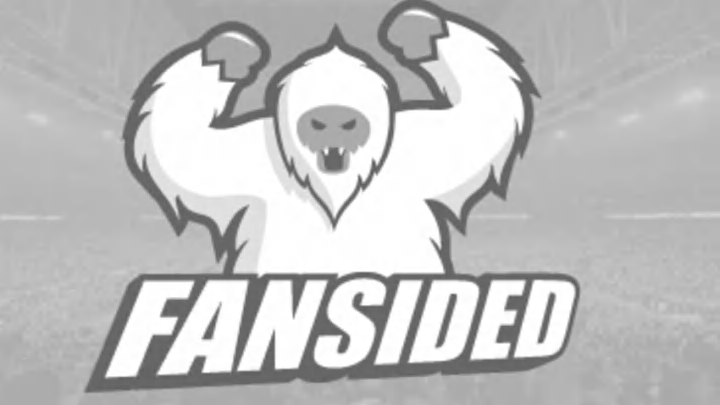 In all honesty, I wasn't even going to mention this piece since it seemed silly, but since Bless You Boys decided to run with it as well, I figured I should get my two cents in here.
On Saturday evening, MLBTradeRumors wondered aloud if Tigers reliever Joel Zumaya was a candidate to be non-tendered when the deadline comes in 10 days. For those unfamiliar, the rough idea is this: a player with between three and six years of service time is eligible for salary arbitration, but still under team control. Unlike players who are eligible to become free agents, team-controlled players cannot refuse the arbitration offer and elect free agency, even if that player has no desire to stay with his current club. The only way a player with less than six years of service time can become a free agent is if his team releases him, or if they choose no to offer him a contract despite having him under control. This is called non-tendering the player.
Zumaya is a third-time arbitration eligible player, meaning that 2011 is the final year of team control for him. customarily, players will get raises in pay based upon service time and performance during their three arbitration years. Zumaya made just under $1 million for 2010. Given his injury-prone status, it's unlikely he would made much more than $1.5 million if his case were to go to an arbiter this year.
Zumaya is said to be progressing well from the fractured elbow he suffered while throwing a pitch in Minnesota last season. Tigers GM Dave Dombrowski said as much during his conference call announcing the Joaquin Benoit signing last week. He also spoke of Zumaya when rattling off members of his bullpen. there is no indication that Zumaya will be anywhere but Lakeland when Spring Training begins in February.
I'll let Kurt sum up the reasons that Zoom might be allowed to walk away.
"The argument for non-tendering Zumaya goes something like this:  He is frequently injured, hardly reliable for more than a month at a time. Isn't the roster spot better used on somebody a bit more … healthy? Besides, he's probably going cost cost $800,000 to $1 million or so for that one month of the year he's actually any good. Isn't that a waste of money? If there are other arguments against keeping Zumaya, … I sure can't think of any."
Me neither, Kurt.
Even if you expect that Zumaya will wind up back on the disabled list, and who could blame you, there is no reason at all to part ways with him for nothing. Teams that operate at the deep-end of the financial pool, as the Tigers do, do not cast-off high-ceiling pitchers in order to save a small sum of money. And make no mistake, even if Zumaya were to earn $2 million next year, which is highly unlikely, that still qualifies as a small sum.
I see far too many message-boarders that are quick to dismiss players like Zumaya. I can understand the frustration of seeing a player constantly get hurt. He cannot help the club while on the disabled list. That's true, but it's also true that even if he's only healthy for a short time, in that time he does help the club, and the possibility exists that he might be able to do so over a full season. Again, he's worth the risk because when he's there, he's good, and he doesn't cost a whole lot to find out if he can stay healthy.
Another point that Kurt and I agree on is that Zach Miner, not Zumaya, is a real non-tender candidate. Miner missed all of 2010 after I had him pegged to be non-tendered a year ago. Again, he won't cost much, probably less than Zumaya, so I would understand if the Tigers kept him around to help absorb the innings vacated by Eddie Bonine. The difference is that unlike Zumaya, Miner really isn't very good. Sure, he has the stuff to get hitters out, but he rarely attacks the strike zone, too often falling behind in the count.
A case certainly can be made to jettison Miner, but I wouldn't dare risk seeing a healthy Zumaya pitching for another club in 2011. Not when you could have kept him for less than $2 million.
Like what you see here and want to stay informed on the happenings at MCB? Make sure to follow us on Twitter, friend us on Facebook, or grab our RSS feed.