Roy Oswalt: Would You Risk Your $8 Million?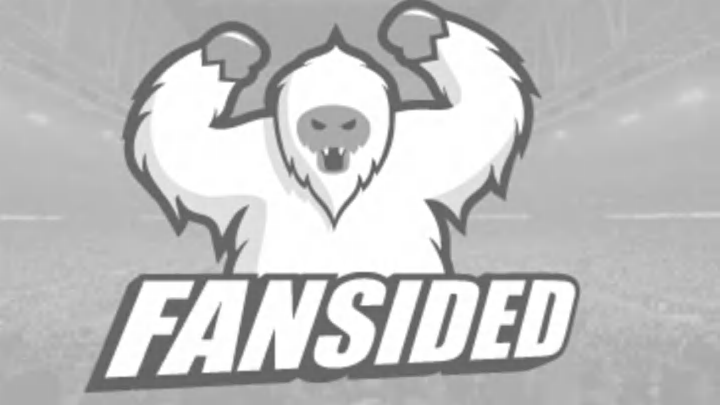 Roy Oswalt is a good pitcher. He's been a good pitcher for more than a decade. Very good, in fact; his career ERA is a fantastic 3.21 and his FIP sits just a tick higher at 3.35. Those same numbers from Justin Verlander? 3.54 and 3.49. Sure, Verlander is just entering his prime while Oswalt's best years are behind him, but this guy is certainly no slouch and he never has been. Over the last 11 years, Roy Halladay and CC Sabathia are the only pitchers who have accumulated more WAR than his 50.2.
Initially seeking a three-year deal, Oswalt and his agent, Robert Garber, changed their tune a few weeks ago and told teams that the three-time All-Star could be had for a song–a one-year commitment in non-metaphorical speak.
Now, with spring training looming, the asking price for a short contract with Oswalt seems to have gone down as well, as Buster Olney reports that it has fallen down to $8 million.
$8 million for a year is highway robbery for a healthy Roy Oswalt. But that's the catch. Will he stay healthy?
According to Baseball Prospectus, he's missed 314 days due to a myriad of injuries throughout his career. His most severe issues stem from his degenerative disc disease (which causes chronic pain and loss of function from deterioration of discs between vertebrae), revealed by an MRI back in 2009. This year, his constant, nagging back issues caused him to miss 63 days spread over two separate trips to the disabled list during the season.
Those DL trips caused his innings pitched totals to fall down to 139 for the year; this from a guy who had averaged 216 innings for the previous seven seasons, not including 66.1 fairly dominant innings in the postseason.
When he began his most recent long stretch of watching in street clothes, Oswalt spoke in a resigned, ominous tone; "You throw as long as you can and when you can't throw anymore you don't." If this latest setback was to end his career? "I've had a pretty good one," Oswalt said.
I'm sure now that it seems Oswalt is healthy and hasn't thrown his final pitch, his agent wished his client hadn't made those comments. Regardless, he's now looking to sign a short contract to prove his durability, then hit the free agent market once again next fall to lock up a big-money contract that will take him comfortably into retirement.
Can the Detroit Tigers provide him a situation conducive to that end? Should they try to? Dave Cameron over at FanGraphs explains his opinion that "any contender with enough money to spend is wasting a potential golden opportunity by letting him sit out on the market any longer." It's hard not to agree. The Tigers are a contender, so the only question is whether they have the money to spend.
Even if Oswalt fizzles midway through the season, he will have at least bought some valuable time for Jacob Turner to mature before joining the big league rotation permanently.
I've never held $8 million myself, but if I were Mike Illitch, aging fast and yearning for that elusive World Series victory, I think I would probably be willing to okay a deal to bring Oswalt here before I spent a sum "aggressive right to the point of stupidity" (as Miami Marlins team president David Samson would say) on the relatively unknown, outrageously hyped commodity that is Yoenis Cespedes. Pitching wins championships.