MLB Farm System Rankings: #9 Pittsburgh Pirates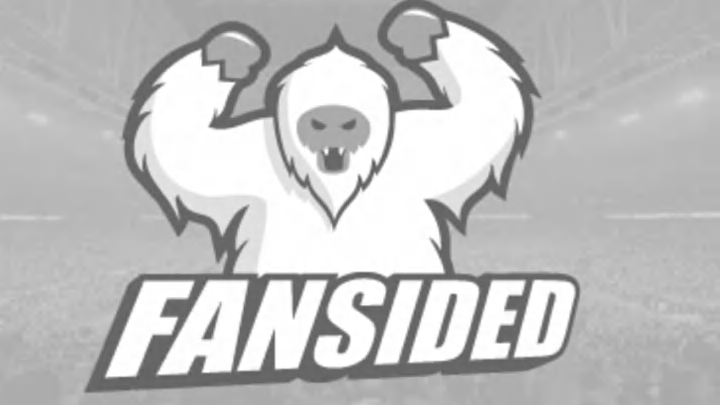 I thought about how I would lead into this, the ranking of teams' farm systems, but don't have a good way to do it, other than say it is something that I like to tackle every year. Obviously, in the grand scheme of things my rankings aren't going to make waves with Keith Law, John Sickels, or the staff at Baseball America. However, these rankings by any outlet are rather arbitrary in nature, and I like any of them, will try to give everybody some reasoning behind them. Scouting and prospects are a big part of the game. We can see that by how teams are clinging onto them in a lot of cases this year, instead of dealing them away for proven players. A lower ranked system doesn't necessarily correlate to a bad team, and a highly ranked system doesn't mean it's a good major league team. It just gives us all a look at organizations who might get healthy in a few years, and which ones are going to have to find other means.
Anyway, this is supposed to be fun, so if you want to discuss, let's do so….
The Pirates have been drafting near the top for quite some time, and in 2011, they drafted at the very top. They went out and got Gerit Cole, and added to an already growing stable of pitchers that the Pirates have been focused on in the last 3 or 4 years. The 2nd pick was even more gutsy, and it payed off when they signed the unsignable in OF Josh Bell. Despite some graduations, the growing expenditures that the Pirates have made in the draft have made a difference in the quality and depth of the system.
Top 10 Prospects:
1. Gerit Cole (SP)- Cole is interesting to say the least. Guy has 3 well above average pitches and true top of the rotation potential. He doesn't always put it together in games though, and some thought his teammate Trevor Bauer was the better pitcher. Bauer might be the better pitcher, but doesn't have the ceiling Cole does. Cole could be an ace, and the Pirates hope he is.
2. Jameson Tallion (SP)- Nobody boasts a better top two pitching tandem in all of baseball, and there are some good ones out there. T
allion isn't very far behind Cole in terms of talent, and should be in the bigs in a couple of years to form a 1-2 tandem with Cole for years to come. Tallion owns a power fastball and curve, and is working on a change.
3. Starling Marte (OF)- Marte is the next in line of toolsy outfielders for the Pirates that should be making an appearance in the majors soon. Has good speed, developing power, good hand-eye coordination, but still needs to work on his strike zone discipline and patience. Should be fine anywhere defensively to mix with Andrew McCutchen and Jose Tabata.
4. Josh Bell (OF)- The aforementioned Bell was swayed away from college mostly because of his big time bat. He is a switch hitting power hitter, who has a good idea of the strike zone as a youngster. Some differ on his hit tool, but most considered him a top two high school bat in 2011.
5. Luis Heredia (SP)- Having seen video on Heredia, you can see why the Pirates would really like this kid. He has a relatively smooth delivery at this point, room for growth into a top notch power repertoire, and what is reported as a quality demeanor for a teenager. Obviously a long way to go, but the clay is nice. The Pirates just have to shape it.
6. Robbie Grossman (OF)- Grossman did a lot for his prospect status in 2011. He had a good season, really improving his plate selectivity. There are still holes in his swing, but he showed some power, and has good speed. Should be adequate in RF going forward, but may end up in LF.
7. Nick Kingham (SP)- Projectable righty from the 2010 draft, Kingham flashed an ability to pitch despite not having a high strike out rate. Most believe the strikeouts will come as the stuff is there, and could get better in the next couple of years.
8. Justin Wilson (SP)- Wilson has a power arm from the left side, and that gives him a mid rotation type ceiling, though his command will likely relegate him to a back end type.
9. Kyle McPherson (SP)- McPherson is a solid guy with solid stuff. His fastball doesn't light up the gun, but its good enough in the low 90's, and his better than average change up is a good equalizer. His curve could use some work, but his ability to pitch instead of throw helps him out.
10. Tony Sanchez (C)- Was actually a pretty good fan of this pick, as I saw Sanchez as a no-brainer starting catcher in the majors at some point. He may still get there, but stories of the yips while throwing from behind the plate have me a little concerned. He is supposed to be a defensive plus, with some ability to hit as well.
Just Missed The List: Zachary Von Rosenburg (SP), Colton Cain (SP), Zach Dodson (SP), Clay Holmes (SP), Alex Dickerson (1B), Bryan Morris (P), Stetson Allie (P), Rudy Owens (SP), Jeff Locke (SP), Colten Brewer (SP)
Sleepers: Adalberto Santos (OF) and Drew Maggi (SS). Santos does a little bit of everything well. He hits well, has some pop, and runs well also. Maggi is a quality athlete at SS who needs to work on his defense a little more, but his plate discipline for a youngster is good.
Rebound Candidate: Vince Black (P). Black has suffered from a multitude of injuries, and will likely take his heavy fastball to the bullpen for good….where he could be good.
Verdict: That "just missed" list is legitimate. You could essentially move anyone from the #8 spot on to probably the #20 spot in the Pirates system and you would be okay. And it isn't because the #8 guys suck. Stetson Allie has about as explosive stuff as anyone, he just needs to learn how to harness it. The strength of this system is easily in it's pitching, and a lot of the projectability that their pitching prospects offers. Some will work out, some won't, but the sheer numbers suggest that they will hit on a few. Their position guys are weaker for certain, but they have serviceable guys. Matt Curry, Jarek Cunningham, and Mel Rojas have some potential, and are top 30 guys.
I don't think the Pirates win anything this year either, so I think this system is just going to get stronger after 2012's draft.