MLB Farm System Rankings: #6 Tampa Bay Rays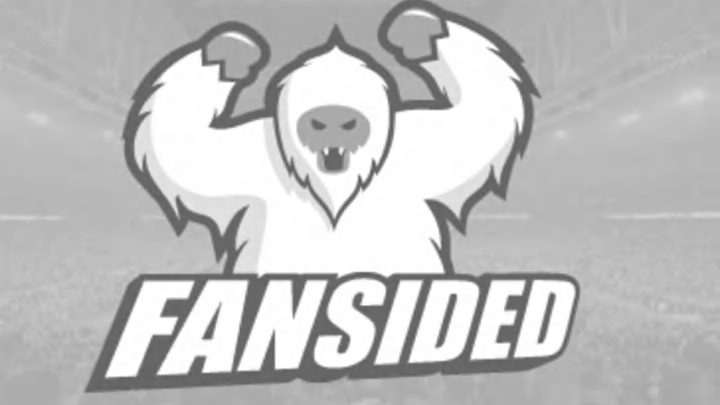 I thought about how I would lead into this, the ranking of teams' farm systems, but don't have a good way to do it, other than say it is something that I like to tackle every year. Obviously, in the grand scheme of things my rankings aren't going to make waves with Keith Law, John Sickels, or the staff at Baseball America. However, these rankings by any outlet are rather arbitrary in nature, and I like any of them, will try to give everybody some reasoning behind them. Scouting and prospects are a big part of the game. We can see that by how teams are clinging onto them in a lot of cases this year, instead of dealing them away for proven players. A lower ranked system doesn't necessarily correlate to a bad team, and a highly ranked system doesn't mean it's a good major league team. It just gives us all a look at organizations who might get healthy in a few years, and which ones are going to have to find other means.
Anyway, this is supposed to be fun, so if you want to discuss, let's do so….
The Rays had an unprecedented number of draft picks early on 2011, and did about as good a job as they could considering the amount of money it could've cost them. There is plenty of talent in this system to choose from, but it does lack a little at the top, with the exception of one of the best pitching prospects in the game. There is so much upside here and sheer quantity of talented players, it would make a top 30 difficult to do for the Rays, let alone a top 10. I am going to give it a shot though. Here we go….
Top 10 Prospects:
1. Matt Moore (SP)- Moore is going to be the consensus number one prospect for the Rays everywhere you look. And if he is not, someone is being silly just to do so. Moore commands a top flight arsenal that includes a plus fastball, plus curve, and an above average change. Has a good frame, good delivery, and well….has it all.
2. Hak Ju-Lee (SS)- Lee is an athletic SS who displays good use of four tools. He can hit for average, run, play defense well, and has a good arm. His lack of power is the only thing that holds him back from being a 5 tool player, but with this solid contact ability, he should get plenty of gap opportunities. Lots of doubles and triples.
3. Alex Colome (SP)- Colome is a good sized right-hander who possesses quality stuff. He can work his fastball into the mid-90's, and also has a curve ball that flashes as plus as well. Colome can throw a slider and presents an average change up as well. Colome needs to work on command, but has the pure stuff to succeed.
4. Alexander Torres (SP)- Torres is smallish lefty who has big time stuff. Torres sits in the low 90's with his fastball, and adds to that a plus change up and a sometimes plus curve ball. He doesn't always get on top of the curve, so it can come out flat sometimes, but his stuff moves well and is deceptive. Also needs to throw more strikes.
5. Taylor Guerreri (SP)- Guerreri is a power pitching right-hander drafted in 2011 out of high school. His fastball is of the mid-90's variety, a power curve, and the potential for a quality change up. I like the frame, and there is top of the rotation potential with Guerreri.
6. Chris Archer (SP)- Archer is a righty with an ideal pitchers frame, and his stuff is there to match. Archer sits in the low to mid 90's with his fastball, and has the potential for a plus-plus slider with some improvements in consistency. He needs to repeat his delivery better and throw more strikes, but he has a load of potential.
7. Drew Vettleson (OF)- Vettleson is a guy that has an all around game. He runs well, has a good arm, and does have some power potential down the road. I like his plate discipline, and while he did strike out a decent amount, I think that will improve over time.
8. Ryan Brett (2b)- Brett is a smallish 2B who is a good athlete, and had himself one of the better seasons in 2011 for Rays' minor leaguers. Brett shows a good ability to control the strike zone, has good instincts on the base paths, and should be adequate at 2nd base defensively as well.
9. Enny Romero (SP)- Romero is a perfect example of what scouts talk about when they discuss projectability. He is still growing into his frame, as he is pretty skinny at this point. This makes him a little awkward delivery-wise, and he has trouble commanding as a result. His fastball is already low to mid-90's, flashes an above average curve, and has potential with his change up as well.
10. Mikie Mahtook (OF)- Mahtook flashes above average tools across the board and could be the Rays starting CF within a couple of years. He possesses above average speed, and while the power isn't immense, he gets good carry on the baseball due to a short compact swing that generates backspin.
Just Missed The List: Tim Beckham (SS), Jake Hager (SS), Tyler Bortnick (2B), Brandon Guyer (OF), Braulio Lara (SP), Felipe Rivero (SP), Grayson Garvin (SP), Granden Goetzman (OF), Johnny Eirmann (OF), Jeff Ames (SP), Jacob Thompson (SP)
Sleepers: Parker Markel (SP) and Jose Molina (P). Markel is a right hander with good heavy sink on his fastball. Molina is a young lefty with good stuff who generates a good amount of ground balls.
Rebound Candidate: Josh Sale (OF)- Sale went from being a top 10 prospect in the Rays system prior to 2011 to a guy likely in the 20's after 2011. Sometimes we are too quick to judge, and Sale could bounce back with a good year. Joe Cruz is another candidate for a bounce back.
Verdict: This system has so many players that you can talk about, it is difficult to do it any justice in this type of format. There are guys like Stephen Vogt who will likely contribute in the bigs that barely get mentioned in this system. Nick Barnese (P) is a quality talent, and he is probably barely in the top 30. Blake Snell, Ryan Carpenter, Lenny Linsky, Wilking Rodriguez, and Matt Spann add to the impressive pitching depth the organization has, and that is where the strength lies. However, the Rays have begun adding an impressive arsenal of position prospects as well. Last season they added Goetzman, Eirmann, Brandon Martin, Kes Carter, and James Harris to intriguing guys like Todd Glaesmann, Cody Rogers, and Ty Morrison. In a word. Depth.