Unsung Hero: Gerald Laird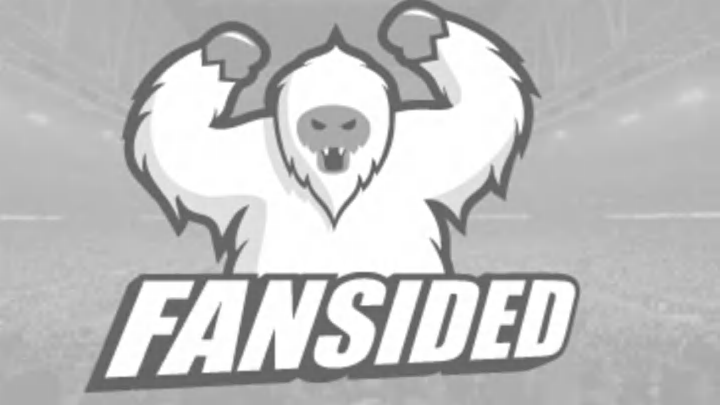 Back when Gerald Laird signed in the off-season, a collective groan around the state of Michigan and from Tigers fans everywhere could be heard across our great state and beyond. His first stint with the Tigers left fans with a bad taste in their mouth, or should I say an unpleasant olfactory smell? Whatever sense he offended in 2009 and 2010, the majority of Tigers fans met the move with a fair amount of vitriol. I'm not sure that I could blame them, however, at the time, I was quite okay with the move.
Simply put, the disdain for Gerald Laird and his performance was warranted the first time he was a Tiger. But part of the problem was the Tigers organization had him in the wrong role. Fans had to endure Gerald as a starter, and he just isn't that kind of player. Never really was. Gerald Laird isn't the first player to be thrust into a role that he didn't fit, and have a little trouble sustaining the type of level that people were expecting.
The reason I, and others on this site, thought Laird was a good fit for the Tigers this off-season, was that his role was going to be diminished. Alex Avila had now clearly entrenched himself into the starting role for the Tigers, and Laird was basically going to spell Avila when left-handers were on the mound, or when they played day games after night games.
But something marvelous and unexpected has happened, not only has Gerald Laird been a respectable backup catcher, he has flourished in the role in 2012. So far on the season, Gerald Laird has accumulated 0.7 fWAR as a backup. While that may not sound like a lot, consider that starter Alex Avila has only accumulated 1.0 fWAR, and you can see how good Laird has been. In fact, Laird has a better wOBA than Avila and OPS.
Now, I am not suggesting by pointing out those numbers that Gerald Laird is better than Alex Avila. As a rule, Laird is going to have the advantage of playing mostly against left-handed pitching, where as Avila has to face both. It is very likely that with increased playing time, Gerald Laird and his quality numbers so far this season would see a pretty significant drop. Laird hasn't hit over .250 since 2008.
The important thing to note is that the Tigers can feel good getting Alex Avila some rest in the 2nd half in hopes to keep him fresh for a playoff run. So far on the season, Avila has played in 69 games, while Laird has played in 35. That's pretty much a 2 to 1 ratio, and if that continued we would see Avila catching around 120 games. I think when the season started, that was a fair number for Avila.
However, with Laird's good play, and Avila's knees and penchant for getting beat up by foul balls, I for one wouldn't mind seeing a little bit more of Gerald Laird. Ideally, if the Tigers can get Avila down to 110 starts or so, it could be advantageous to them come playoff time.
While the Prince Fielder signing made all the headlines in the off-season, and rightfully so, it was a big splash. Gerald Laird has quietly gone about his business, contributing in some fashion pretty much every start he gets. Given the fact he plays a demanding position, and one which requires rest for one of the Tigers young stars, his signing shouldn't go unnoticed as one of the keys to the Tigers success so far.
Let's give credit where credit is due Tigers fans. Admit it. Now that he has found a role you kind of like Gerald a little bit now.