Random Thoughts: Pre-ALCS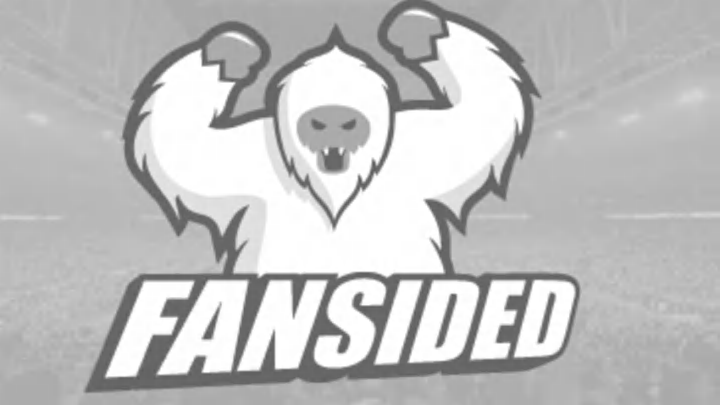 The Detroit Tigers face the New York Yankees in the 2012 American League Championship Series. But first, a few thoughts…
For the Tigers, not a truly ideal setup of the rotation, but it's not entirely bad either. Doug Fister goes in game 1, while Anibal Sanchez tosses game 2. Justin Verlander and Max Scherzer pitch in games 3 and 4, respectively, setting up Verlander for a possible start in game 7, if necessary. Or as the optimist might suggest, he'd be ready for game 1 of the World Series.
I'll refrain from thinking quite that far ahead.
The Yankees, by having to go use CC Sabathia in game 5 of their ALDS vs the Orioles, don't have him until game 4, and possibly on short rest in game 7, if necessary. But that doesn't mean that there's a cupcake to start the ALCS for New York, either: Andy Pettitte takes the mound. And he's seen a few of these playoff games before in his career…
———-
The roster for the Tigers isn't changing from the ALDS, so the absence of Brennan Boesch from the lineup will continue for the team (on a side thought here, this is perhaps a real telling view on Boesch's future with the ball club). And judging by the lineup for game 1, it's the match-up status quo for Jim Leyland vs lefties:
Austin Jackson, CF
Omar Infante, 2B
Miguel Cabrera, 3B
Prince Fielder, 1B
Delmon Young, DH
Jhonny Peralta, SS
Andy Dirks, LF
Avisail Garcia, RF
Gerald Laird, C
The Yankees did tweak their roster a bit, adding Cody Eppley to the bullpen and dropping IF Eduardo Nunez. Yankees now carrying 12 pitchers, the Tigers are carrying 11.
———-
The Yankees can boast a difficult lineup, even if some are struggling. Alex Rodriguezis back in the starting lineup tonight after being pulled in games 3 and 4 of the ALDS, and being benched in game 5. Should we worry about his lack of
Alex Rodriguez (Photo: Debby Wong-US PRESSWIRE)
production? Will he bust out of it at some point? Hard to say, but he's probably fine with not facing Oriole pitching, as he went 2 for 16 in the series with 9 strikeouts. Former Tigers center fielder Curtis Granderson is also swinging a cold bat, and despite going 2 for 3 with a HR in game 5 of the ALDS, went 3 for 19 in the series with 9 strikeouts himself.
It's just a small sample size, but with the aging Yankees and their struggles, plus injuries (guys like Derek Jeter and Mark Teixeira are hobbling a bit), the Tigers rotation could stand to look reasonably successful vs this lineup. Location/command of pitches will be paramount, especially in wee-little Yankee Stadium. The less the Tigers bullpen is needed in this series, the better off they may be. That will be the ultimate "if", as this series gets under way.
———-
My pick for the series: my heart says the Tigers will win in 6. My brain says the Yankees will win in 7.
I'm hoping my brain is way off, here.
—————
Follow me on Twitter, @DisplacedTgrFan.