Weekend MVP: Jhonny Peralta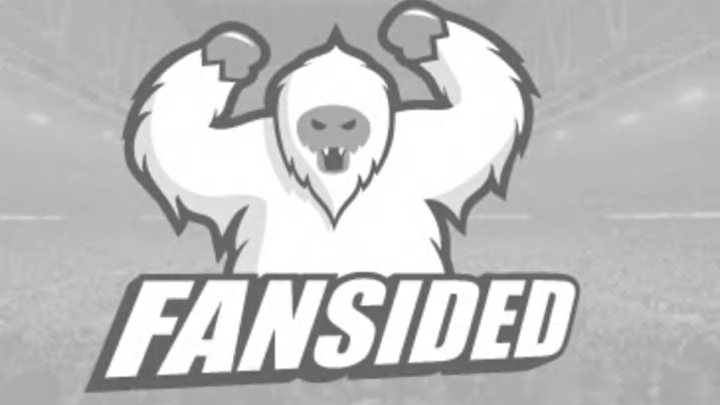 The first two games of the American League Championship Series have not lacked intrigue. Neither were fans of the Detroit Tigers hurting for heroes over the weekend. Doug Fister, Delmon Young, Drew Smyly, Anibal Sanchez, and Phil Coke have received praise for their efforts as the Tigers stole two road games from the New York Yankees.
Jhonny Peralta
is the Tigers' MVP so far in the ALCS. (Kelley L Cox-US PRESSWIRE)
But maybe the best player in the series to date has been largely uncelebrated: Jhonny Peralta.
It may seem long ago after watching the baseball we just did, but try to recall the first two innings of Friday night's opener. Before incredibly settling down to pitch into the seventh, Fister toyed with the Yankees by allowing them to load the bases—twice.
With three men on and two out in the first, Alex Rodriguez ripped a ground ball that found the outfield grass. Peralta took two steps and a dive to his right to glove the ball, saving a run. He then fired 60 feet from his knees to nail Raul Ibanez at second, saving another.
In the second, bases loaded again with two outs, Robinson Cano hit his hardest ball all postseason off Fister's wrist. The ball took a high, slow-motion carom toward short, then one bounce into the bare hand of Peralta, who gunned across his body to controversially nab Cano at first.
As if taking three runs off the board on defense wasn't enough, Peralta supplemented Detroit's offensive effort with three hits and a walk in Game One. In the eighth, he doubled and scored the Tigers' final insurance run, which proved crucial after a meltdown by Jose Valverde saw the game tied.
In the sixth inning of Game Two Sunday, Peralta singled to center to halt Hiroki Kuroda's effort at perfection. Later, he tacked on his fifth hit of the series.
His most crucial contribution in the second game, though, was another fielding gem. In the bottom of the sixth, both teams still trying to end a zero-all stalemate, New York got Ichiro Suzuki to third with two outs. Russell Martin pushed a dangerous swinging bunt past the pitcher, Sanchez, and trickling again toward Peralta. The shortstop once again prevented a Yankee lead as he picked the ball barehanded and got Martin with an off-balance throw.
In total, Peralta has flawlessly fielded nine chances of varying difficulty in games one and two, racking up seven assists and starting a double play. He's gone five-for-nine with a double and a walk at the plate, bringing his batting average for the playoffs to .385 (10-for-26). That ties him with Carlos Beltran for the best average among active players. Without Peralta at short, it could easily be New York holding a stranglehold on the ALCS right now.
Having played a disappointing regular season, Peralta's October play could prove critical toward securing his staying in Detroit. The Tigers have a decision to make this winter between a $6 million option for Peralta in 2013 or a $500,000 buyout.
Follow me on Twitter.