Detroit Tigers To Raise Ticket Prices; Now it IS Your Money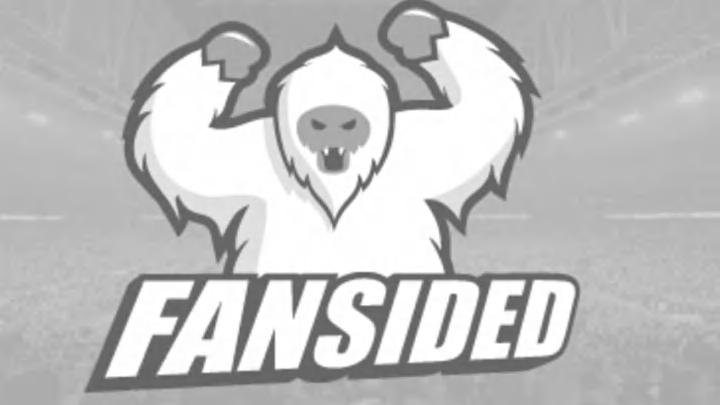 Oct 18, 2012; Detroit, MI, USA; Detroit Tigers owner Mike Ilitch (left), and general manager Dave Dombrowski look out at the crowd from a stage after game four of the 2012 ALCS against the New York Yankees at Comerica Park. The Tigers won 8-1 to sweep the series and advance to the World Series. Mandatory Credit: Tim Fuller-USA TODAY Sports
The Detroit Tigers posted their new ticket pricing on their official website today for all the world to see, but didn't make any mention of it. That's because, as Tony Paul points out, prices in every section have risen from last year's levels.
"Not a single section in the ballpark was spared, as fans certainly will notice when tickets go on sale at 10 a.m. March 2.The most dramatic increase will be seen in the skyline section, or the fancy way of labeling the nose-bleed region. Fans for years have been able to walk up to the box office, pay $5 and plop down there, but not anymore. Those seats will be $12 at their cheapest and $20 at the most in 2013."
Remember all of those blog posts and comments this offseason about "it not being my money" when it became clear that the franchise was headed for a record high in payroll? Well, it's about to your money if you plan on going to the games. Mr. Ilitch has deep pockets, yes, but he's not going to completely subsidize the cost of winning.
You might say that you'll simply skip the live atmosphere and watch the game in HD at your house – that's certainly a fine way to do things – but even this won't completely save you from rising prices. Regional sports networks (like Fox Sports Detroit) typically charge cable providers between $2 and $5 per customer (per month) to carry their network. These costs are passed on to the consumer and are eventually used for the networks to make large bids to the teams to carry their games.
This is partially why people like me concern ourselves with cost efficiency. Signing a player like Prince Fielder is good because it helps the team win, but (when compared to a less expensive option) it decreases the franchises' margin for error and increases their need to demand top dollar for a network's carrying rights and ticket prices.
It doesn't look like price hikes are going to slow down any time soon. It sucks that tickets and TV are getting more expensive for fans (and in the case of TV, even for non-fans), but that's part of the price we're paying in Detroit to field a winning team. If you consume the Detroit Tigers in any sort of for-pay manner, it will be "your money" the next time payroll balloons. We can't at the same time encourage Mr. I to spend like crazy and grumble when ticket prices increase.