Tigers Should Keep Castellanos in Toledo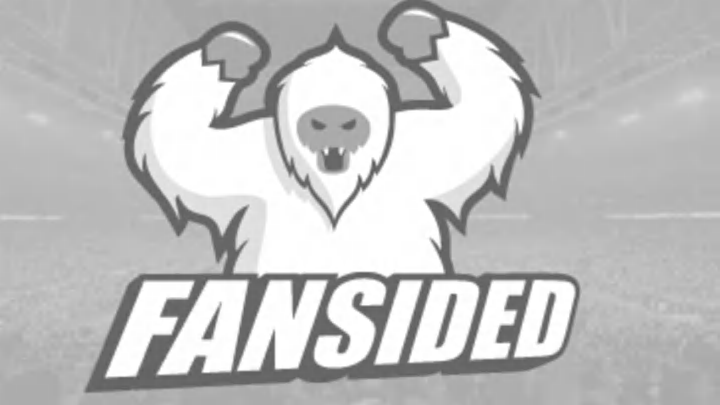 The Detroit Tigers have sputtered lately, losing six of their last eight games and falling to second place in their division. Nick Castellanos, the club's top prospect, is having his all-time best season at the plate. Naturally, interest from fans and writers has piqued in the idea of the team calling him up as an offensive elixir. They shouldn't—yet.
Nick Castellanos could probably help the Tigers right now. But it's not his time just yet. (Kim Klement-USA TODAY Sports)
At just 21 years old, Castellanos is the best position prospect Detroit has seen since Cameron Maybin, who went south five and a half years ago in the deal that brought Miguel Cabrera to town. The right-handed batter, recently converted from third base, is currently destroying International League pitching as left fielder for the Toledo Mud Hens.
Always valued for his bat, the concern in his development has always been plate discipline. This year, though, Castellanos' walk and strikeout rates have both improved significantly. He also leads the league in doubles and has bettered his home run rate in a park generally unfriendly to right-handed power. Those are all promising signs.
But the Tigers must deliberate the actual substance of their need before promoting a prospect who is barely old enough to drink and has played only months in his current position. While he may be ready with the bat, the major league team doesn't need him yet.
It's true that their current left field situation isn't terrific. Andy Dirks has been barely mediocre with the bat; Matt Tuiasosopo has had unsustainable success as his platoon partner and landed on the 15-day disabled list on June 20th; and Avisail Garcia has declined at the plate and in the field since starting the season off well. Taken as a whole, their left fielders have been just the 12th-best in the American League by on-base plus slugging percentage.
But that's just one lineup spot out of nine. The Tigers have scored the third-most runs in the league to date, and their offense posted the second-best OPS for the month of June. Detroit simply doesn't need offensive help unless they can find someone who can singlehandedly remedy their woes from the seventh inning on.
Further, a quick check of the standings shows Detroit still among the best teams in the league, in fine position to compete for a playoff spot. Their Pythagorean record suggests they've even played better than their record. Their situation is not dire, and thus they should not rush a promising player up, especially a month before the trade deadline.
So, do they need Castellanos to fill seats? Hardly. They've averaged 36,489 fans per game at Comerica Park, bring their total to 1,532,546, good for third-best in the league.
The Tigers should leave Castellanos where he is, and make sure he's called up in time to be on their postseason roster.