Detroit Tigers News: Welcoming Dan Hasty to Motor City Bengals!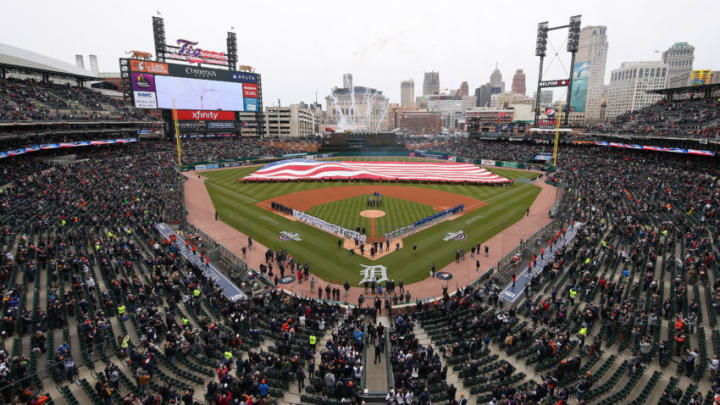 (Photo by Gregory Shamus/Getty Images) /
The voice of the Detroit Tigers Single-A Affiliate West Michigan Whitecaps Dan Hasty joins us to share his experiences from the broadcasting booth.
Well, well, well, here we are. Since some of you might be relatively new to my work, I thought I would introduce myself.
As some of you know, my work comes primarily through the spoken word, rather than writings and blog posts. Since 2015, I've been with the Tigers Class-A farm affiliate, the West Michigan Whitecaps, as the team's radio voice. In addition to being the voice of Men's Basketball for the University of Detroit Mercy, I'm also the host of the 'Road to Detroit' Podcast. The podcast began back in 2019 and has given us a window into the minds of players we'll be seeing in Detroit for years to come. Had it not been for the COVID-19 pandemic, this March would've marked my third straight season doing play-by-play for the Detroit Tigers during Grapefruit League play* for 2020 MLB Spring Training.
When it comes to writing, I've come a long way since my high school newspaper editor defaced my sports columns with her red pen (no, it doesn't still haunt me to this day…*looks around*). Before I ended up with the Whitecaps, I produced and hosted talk shows on '97.1 The Ticket' in Detroit. That included writing blogs for the radio station. A few years back, I joined former Tigers TV Voice Mario Impemba to write for his blog 'Pro Baseball Detroit.'
So why am I here? Like many of you, our current situation has left many of us with some unexpected free time. In the interim, consider me a conduit for hearing the stories of many Tigers prospects, as well as a few unsung heroes. I enjoy the latest first-round pick as much as the next person, but there's something just as inspiring about the kid taken in the 37th Round who got fifteen hundred bucks at signing.
I'm currently sheltering-in-place at home with my wife, Angelina. She was big into dogs when we met, so we agreed to a deal where she's allowed to fill a total of six "life-slots". Think of it like putting a restrictor plate on a Ferrari. Back then, I had every reason to think we could have more dogs than people living at our house. As of now, we have two dogs. A four-year-old Golden Retriever 'Tessie', who's the best dog I've ever had, and a 12-year old Siberian Husky, 'Mask,' who was part of the deal when I met my wife. He has no interest in anyone who isn't my wife. Hopefully, he'll take to our newest addition – a little girl we're expecting this summer.
Favorite TV shows include 'The Office,' 'Friends,' and the original GOAT: 'The Fresh Prince of Bel-Air.' My favorite band of all-time* is Queen, and favorite Tiger of All-Time is Todd Jones. No, that isn't a misprint —more about that in my next blog. In the meantime, you can find me on Twitter at @ThatDanHasty. Feel free to introduce yourself with a quality GIF, as I prefer to express feelings strictly through memes.
Until next time,
-DH