Series Preview: Detroit Tigers head to Houston to take on Pudge and the Astros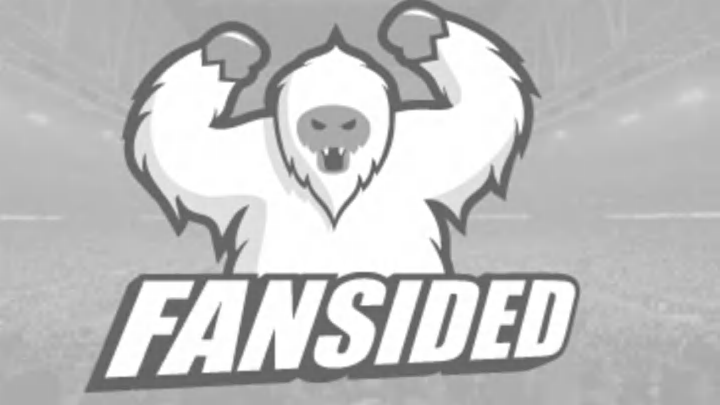 Detroit Tigers (41-31) @ Houston Astros (33-37)
Series Overview: 
For the Detroit Tigers, it has been a solid run to this point in interleague play. After getting swept by the Pittsburgh Pirates and losing two out of three to the Cardinals, The Tigers have caught fire. Two sweeps later, The Tigers are now 7/12 against the N.L. Central this season. They will look to continue the winning streak against a mediocre Astros Squad. The Astros finished their last series against the Royals by winning 5-4. Lance Berkman joined the killer B's by getting his 1,000th RBI in the Astros Uniform. Berkman, who is having what Astros fans consider a down year, hit two home runs to help propel the Astros over the Royals on Thursday. Manager Cecil Cooper hopes that Berkman is getting back to the power hitter of 'old':
""It looked like the Lance Berkman of old. If he stays in left-center, he's a pretty good player, and hopefully this will jump-start him and get him going.""
Berkman went 3/4 on Thursday, and looks to continue that success against the Tigers. The Big Puma is what you would consider a 'Tiger Killer'. In eight games against the Tigers, Berkman has hit .370 with 3 RBIs, 1 HR and 3 walks.  One of the biggest story lines going into the weekend has to be the Tigers taking on Pudge Rodriguez. Pudge will always be remembered as one of the most beloved Tigers, and the start to the turnaround on the field for the Tigers after the 119 loss season in 2003. Nobody knows today's starter Justin Verlander better than Ivan Rodriguez. Despite one at bat against him, I won't be surprised if he has success this series.
For the Tigers it will be decision time on who will be left out of the lineup. Without the DH, Jim Leyland will have to decide between Ryan Raburn, Marcus Thames, Magglio Ordonez and Don Kelly. Raburn has been hot as of late, hitting the walk off in game two of the Cubs series and going 3/4 yesterday with a couple of RBIs. Don Kelly has been the hot hand since being called up from AAA Toledo. In 11 games Kelly has a triple, two doubles and three walks to go with a nice .333 average. It has been a small sample, only 30 at bats, but Leyland has been known to ride the hot player. Marcus Thames could also play in left or right field, because he has done a good job so far of protecting Miguel Cabrera. Thames has been in the lineup everyday since the 16th, so he might get a break in game number one.  In the last ten games with Marcus Thames in the lineup (the last ten games), Cabrera has hit .385 with 3 doubles, 4 home runs, 7 RBIs and three walks.
The Astros are currently five games back in the NL Central, while the Tigers hold a five game lead on the Minnesota Twins in the A.L. Central.
Pitching Probables: 
Friday, June 26th 8:05 PM ET:  Justin Verlander (8-3 3.31) vs. Wandy Rodriguez (6-6 3.81)-
After losing four and pulling together a no decision, Wandy Rodriguez finally got back on track in his last start against the Minnesota Twins. Rodriguez went seven innings, giving up just two hits and striking out 8. Despite the four straight losses, Rodriguez has been a big reason why the Astros continue to be in the hunt. Now that he is over the rough patch, I am going to guess that he is going to pitch well tonight against the Tigers. Rodriguez doesn't give up the long ball all that often, which is impressive considering where he calls home. In 90 innings pitched, Rodriguez has given up 10 home runs. Rodriguez has a .251 opponents average.
For the Tigers they will send Justin Verlander to the mound. The righty has been back to form all season long, winning 7 of his last ten decisions. Nine of his last ten have also been quality starts. In his last outing he pitched well, giving up an early home run, but holding the Brewers to two runs while striking out eight. Verlander has been a workhorse and savior to the bullpen, going 98 innings strong so far this season. Alongside Edwin Jackson, Verlander has been dominant all season long. Hitters have an average of .230 against Verlander. Righties are hitting only .201. What has worked so well for the young ace this season is his strikeout/walk rate. Verlander has struck out 118 hitters, while only walking 30. Another success factor has to be how well Verlander has shut down opponents with runners in scoring position. With two outs and runners on second or third, opponents are hitting just .189. He will look for win number eight tonight.
Saturday, June 27th 7:05 PM ET: Alfredo Figaro (1-0 3.60) vs. Felipe Paulino (1-4 6.18)- 
Felipe Paulino returns to the mound for the first time since June 11th. Paulino, who at one time was a top prospect for the Astros, has had a hard time with consistency and control throughout his career. So far this season, Paulino has a 1.72 WHIP to go along with 58 hits in 44 innings pitched. That isn't going to cut it in the Majors, but Paulino will get another chance because of the lack of depth in starting pitching for Houston. Paulino lost his starting job in May, while maintaining a 10.80 ERA.  He will look to turn things around. According to manager Cecil Cooper, Brandon Backe will be ready in the bullpen just in case.
""We have to save someone in case we need a long man. We don't know what's going to happen with Paulino. He may go out and throw two innings and give us 80 pitches and force us to go another direction, so we'll have to save a long guy and Brandon will be that guy.""
Alfred Figaro will get his second start of his young career on Saturday. So far on Saturdays, Figaro is perfect win wise. He was able to control the Brewers hitters in his first start above AA-Erie. Milwaukee manger Ken Macha gave Figaro credit after striking out seven in five innings.
""I give him credit. It wasn't like we didn't put any pressure on him.""
Macha also commented on Figaro's fastball, saying that it worked well and he mixed it well with his breaking ball. We featured Figaro in our first prospects on the prowl segment on TWITB II. 
Sunday, June 28th 2:05 PM ET: Edwin Jackson (6-4 2.40) vs. Russ Ortiz (3-3 3.47)- 
Russ Ortiz has had a solid comeback for the Astros this season. At one point, he went 17 2/3 innings without giving up a run. Though that was broken up in his last two starts, he has still been effective, going six and seven innings respectively in his last two starts.  After rehabbing this off-season, Ortiz has been in the rotation and thrown long relief as well this season. Like Brandon Backe and Felipe Paulino, Ortiz has been part of the slew called the back end of the rotation for Houston.
"I was actually enjoying my time with my family and I've never done that in my career; spending day after day with my family," Ortiz said. "There were a couple of days, where I was thinking like, 'Man, this is nice.' But after talking about it, seeing how well I was doing in rehab, I figured, hey, I'd give it a shot."
Ortiz has done well so far, holding hitters to a .258 batting average.
Edwin Jackson takes the mound for the Detroit Tigers and boy has he been a pleasant surprise for the Tigers in 2009. Sure, they expected a solid number two or three type performance in 2009 from Jackson, but the righty has logged the most amount of innings for the Tigers, has the second best ERA in the American League, and has given up only 79 hits in 101 innings pitched. What has made Jackson so successful is his biting slider and maturity on the mound. His control has been better than in years past. We have seen Jackson hit 99 MPH on the gun late in the ball game and get in and out of jams, unlike in years past. He will go for win number seven on Sunday.
Radio Notes:
Regular Detroit Tiger Radio Network play by play man Dan Dickerson will not make the trip to Houston. Dickerson, who is still healing from surgery after an accident jogging earlier in the year. Jim Price will be joined by Fox Sports Detroit's own John Keating. Dickerson will return to the Tigers broadcast when the Tigers return home to take on the Kansas City Royals on Monday, July 6th.