Time to Move On Without Magglio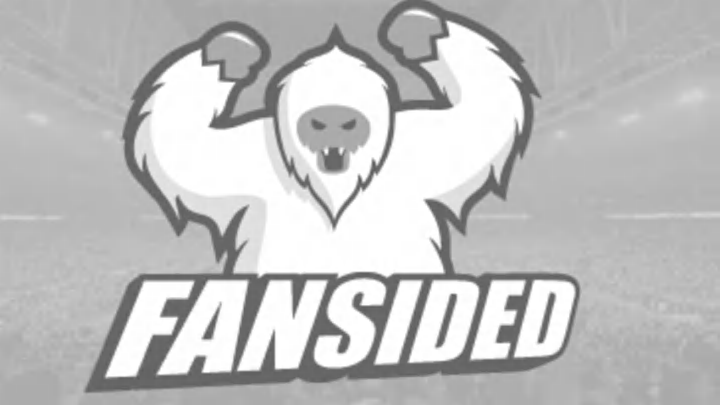 Magglio Ordonez provided easily the best baseball experience in the past 24 years for Detroit Tigers' fans. The walk-off home run he hit to win the 2006 ALCS and propel the Tigers into the World Series set off a love fest in Comerica Park. It brought tears to the eyes of any fan that saw it.
In 2005, he signed a mega-deal to play for the Tigers, when no one wanted to play here, and when no one wanted to pay him. Ordonez was coming off an experimental knee surgery, one that he had to have performed in Germany, because no American doctor would do it. The Tigers were just one season removed from the worst record in American League history.
Sadly, the whirlwind romance between Maggs and the Tigers appears to be nearing its end.
Just two years removed from his batting title in 2007, Ordonez has fallen flat. In 2007, he hit .363 with a league leading 54 doubles and an OPS of 1.029. But the numbers declined last season and then the bottom fell out this year.
Entering play today, Magglio is hitting a mere .260, the lowest of his career. He is carrying an OPS of only .663, again the lowest of his career. Ordonez has managed only three home runs and nine doubles in 246 at bats. The former extra base hit machine is now only able to loop soft singles to right, no longer driving the ball to the gaps as he did so often before.
There are other alarming numbers as well. He has grounded into 13 double plays already this year. His defense in right field has been well below league average, and his strikeouts are up, fanning in 16 percent of his at bats, easily the highest rate of his career.
Perhaps the most alarming number, however, is 18. As in the $18 million Magglio is set to earn next season if he reaches certain games played milestones this year.
The Tigers simply cannot afford to allow his option to vest.
When the contract with Magglio was signed prior to the 2005 season, Detroit knew they would have to overpay to acquire the superstar outfielder, and overpay they did. To this point, Magglio has been worth every penny he has received. But the "outs" that were written into the deal regarding the vesting options for 2010 and 2011 were put there to protect the team from having to overpay for an aging veteran, whose health or production might not warrant that kind of money.
When Ordonez was removed from the lineup for six games last month, his agent, Scott Boras, publicly basted the Tigers for the move. It was Boras' contention that Ordonez performance did not warrant the perceived benching. He stated that the replacements Detroit had used were not an upgrade to Ordonez. He later also said that his comments had nothing to do with next season's option on Ordonez's contract. I suspect that Boras was wrong on all accounts.
Lets' start with the contract. The Tigers have already committed to over $84 million in player salaries for next season (Cot's Contracts), not including the $18 million that Ordonez could earn.
Of that total, $47.5 million is committed to DH Carlos Guillen, and pitchers Nate Robertson, Dontrelle Willis, and Jeremy Bonderman. Considering what the four players listed above have contributed to this year's team (not much), there is little reason to suspect the Tigers will get favorable returns on any of those deals.
You also have to account for significant raises to be given to players in arbitration years. Justin Verlander, Edwin Jackson, Bobby Seay, and Joel Zumaya all figure to earn much more next year than they have this season. Add in the fact that closer Fernando Rodney will be a free agent, along with second baseman Placido Polanco and shortstop Adam Everett, and you have to expect that money will be spent to fill those holes as well.
But if Ordonez is better than the other options to play right field, I suspect the money wouldn't matter as much. Let's see if Mr. Boras was right about Magglio being the Tigers' best option.
We will look at this season's numbers, because now three months into the season, you have to expect that this is the player you have, and can no longer hope a player will revert to his track record. Ordonez's line is ghastly. .260/.330/.333/.663 is not good for a catcher. It's down right bad for a corner outfielder. Factor in his defense and lack of speed and you have a liability in the lineup.
Detroit has used two players frequently in the outfield that would be suitable replacements for Ordonez; Clete Thomas, and Ryan Raburn.
Thomas, currently in AAA Toledo, saw a great deal of playing time when he was up earlier this year. His major league numbers show an overall upgrade to Ordonez. Thomas had 114 AB's and posted a .237/.315/.412/.727 line this year. While those numbers do not necessarily suggest a huge improvement over Ordonez by themselves, they are better numbers.
Thomas has also hit four home runs and driven in 17 runs this season. He has above average speed, and plays much better defense than Ordonez as well. By contrast, Magglio has just three home
runs and 24 RBI in his 248 at bats.
Raburn has seen the bulk of his playing time lately, and has taken advantage of his chance. In 98 at bats this year, Raburn has a line of .265/.351/.480/.831. He has played spotty defense in the outfield, but no worse than that of Ordonez. Raburn has five home runs and 19 RBI thus far, and like Thomas, provides more speed than Ordonez.
It is Raburn's offensive numbers that suggest the biggest reason to remove Ordonez from the lineup, and the biggest reason to exclude that part of Boras' argument.
As the calendar has turned to July, the Tigers remain in first place. That lead seems tenuous at best with the offense struggling to consistently put up runs. Detroit has scored three runs or fewer in better than 45 percent of it's games. (hat tip: Eye of the Tigers)
The Tigers will explore the trade market to try to augment the lack of overall production. The possible return of Carlos Guillen later this month could help, but only if he can regain some of his old form and drive the ball with consistency.
The biggest move the team can make to improve however, is to release Magglio Ordonez. His lack of production this season is a burden that some teams could bear, but not this team, and not with that contract.
If this were a younger Ordonez, with a smaller contract, perhaps the team could wait him out, and hope he returns to form. But he's not younger, and he's not less expensive. The looming payday that Ordonez will receive if he is allowed to continue to play for Detroit could cripple the franchise financially next season more so than the other bad deals detailed above. More so because it can be avoided.
If Ordonez was performing at his usual levels, his contract would be worth the price, his contributions would help the team in their push for the playoffs. But were are nearly half way through the season, and he is not performing. His performance has been a hindrance more than a help. In fact, it's not unfair to say that the Tigers have been a first-place team this year in spite of playing Ordonez as much as they have.
Although Ordonez has offered tremendous moments in years gone by, baseball is about winning. Releasing Ordonez now can only help this team win, both this year and beyond.