Offense, Bullpen Blows it for Armando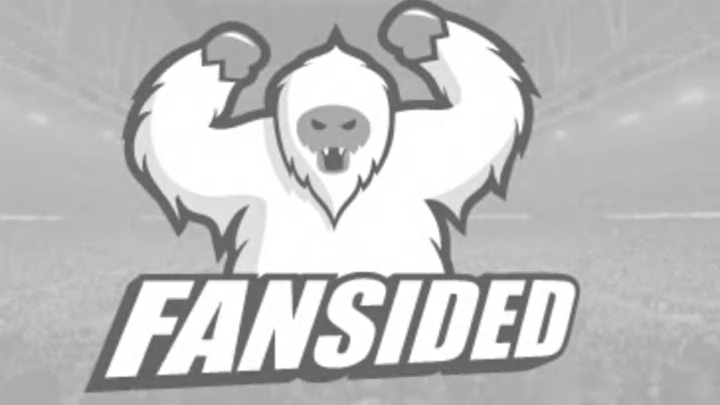 Armando Galarraga announced his presence with authority last night. Unfortunately, so did Joel Zumaya.
With Detroit clinging to a 2-1 lead entering the eighth inning, Joel Zumaya was summoned to protect the game. After getting ahead of Miguel Olivo with two breaking balls, catcher Gerald Laird called back-to-back fastballs, the second of which was lined into the outfield for a single. Two batters later, following a walk to David DeJesus, Willie Bloomquist hammered a ball to deep right center, plating both base runners and giving the Royals the lead.
Zumaya's refusal to feature his very good breaking ball continues to baffle me. I know he throws 100mph, but his curveball is tremendous. I understand that he may be a bit gun shy after the homerun he gave up to Micah Hoffpauir on a change-up, but this is just silly. He needs to learn how and when to use his off-speed pitches if he's going to ever become a reliable reliever.
After the Tigers tied the game in the bottom of the eighth, Fernando Rodney came on to do what he does in non-save situations, and promptly served up the game on a hanging change-up to Mike Jacobs.
Of course the offense scored just three runs in this game, again. With a bit more help, this is a game they could have won, and should have. While Gil Meche was struggling, walking five and allowing 10 baserunners in his 5.1 innings, Detroit consistently left men on base. The missed opportunities would come back to bite them, as is so often the case.
Galarraga threw the ball better than he has perhaps all season. He baffled the Royals hitters time and time again with excellent command of his fastball and his slider. Over his seven frames, he allowed only five hits and one walk, while fanning seven. The lone run he allowed was a solo homer to Bloomquist.
Galarraga has faced much scrutiny over the past two months. After beginning the season 3-0 with a minute 1.85 ERA over his first four starts, he fell flat on his face over the next two months, dropping seven straight decisions. During that span, he frequently yielded runs early in games, and was prone to the long ball.
Slowly the worm began to turn three starts ago against the Cubs. In that June 25 contest, Galarraga earned his first win since April by limiting the Cubs to four runs over six innings, so brilliant, but a good effort given his previous struggles.
Five days later, he won again. At Oakland, he yielded only two hits, but walked six, in his 6.1 innings. He allowed only one run to the A's.
Last night however, was the culmination of the work Galarraga and pitching coach Rick Knapp have put in. Last night he looked like one of the top pitchers in the league, just the same way he looked in April. If he can continue to pitch the way he did last night, Detroit will have one fewer hole to fill.
Conversely, if Zumaya continues his recent struggles, the Tigers will have to fill a hole they weren't planning to.