Day 2 of MLB Draft is Underway for Detroit Tigers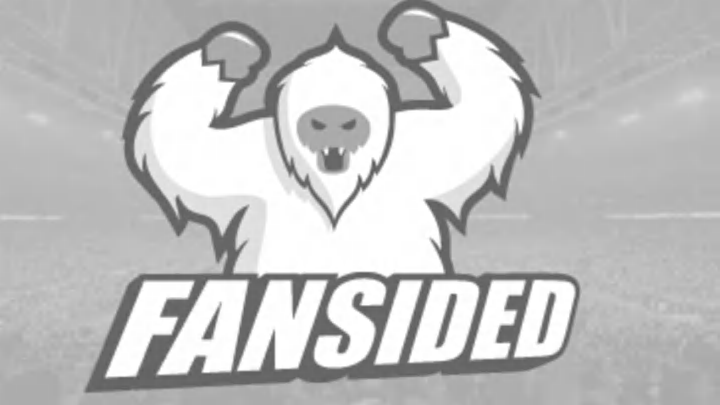 The remaining rounds of the MLB draft go at a torrid pace. Check back often as I will do my best to keep up with the picks to let you know what is going on. All quoted scouting reports (when available) are from MLB.com.
Round 2 (68 Overall): Drew Smyly, LHP, Arkansas (video)
"Brett Eibner gets most of the pub for arms coming from Arkansas, but Smyly's a viable prospect in his own right. The lefty has a four-pitch mix with a fastball he can run up to 93 mph, an average curve (74-76 mph), a cutter he throws 84-86 mph that grades out as average and a 78-80 mph changeup. He's the type who could fit nicely at the back end of the rotation or as a quality lefty specialist on a big league staff."
Round 3 (100 Overall): Robert Brantly, C, UC-Riverside (video)
"Brantly was selected by the Washington Nationals in the 45th round of the 2008 First-Year Player Draft but did not sign."
Round 4 (133 Overall): Cole Green, RHP, Texas (video)
Round 5 (163 Overall): Alexander Burgos, LHP, State College of Florida
More picks after the jump (…)
Round 6 (193 Overall): Bryan Holaday, C, Texas Christian
Round 7 (223 Overall): Corey Jones, 2B, Cal State Fullerton (video)
Round 8 (253 Overall): Patrick Leyland, C, Bishop Canevin HS (PA) (video)
Round 9 (283 Overall): Anthony Plagman, 1B, Georgia Tech (video)
Round 10 (313 Overall): Cole Nelson, LHP, Auburn
Round 11 (343 Overall): Brian Dupra, RHP, Notre Dame (video)
"Dupra was selected in the 36th round in 2007 by the Texas Rangers, but did not sign."
Round 12 (373 Overall): Kyle Ryan, LHP, Auburndale HS (FL) (video)
Round 13 (403 Overall): Michael Polk, OF, Tennessee
Round 14 (433 Overall): Patrick Cooper, RHP, Bradley
"In 2009, Cooper earned All-American, All-District and All-Conference honors and was named the Conference and Region XI Pitcher of the Year. He was the Arizona Diamondbacks' 34th-round selection in 2009 but did not sign."
Round 15 (463 Overall): Collin Kuhn, OF, Arkansas
Round 16 (493 Overall): Jordan Pratt, RHP, Arkansas
Round 17 (523 Overall): Drew Gagnier, RHP, Oregon (video)
Round 18 (553 Overall): Josh Ashenbrenner, 2B, Lewis-Clark
Round 19 (583 Overall): Jeff Rowland, OF, Georgia Tech
Round 20 (613 Overall): Tyler White, RHP, Alabama (video)
Round 21 (643 Overall): James Meador, 1B, San Diego
Round 22 (673 Overall): Jake Hernandez, C, Los Osos HS (CA) (video)
"Hernandez stood out at the Major League Scouting Bureau showcase held at the Urban Youth Academy in February, mostly with his work behind the plate. The California backstop is capable of doing everything well defensively. It's unclear, however, just how much he'll hit. There's not a ton of catching in this class, particularly from the high school ranks, and Hernandez might have the best catching skills available. That sort of distinction could make a team overpay somewhat to acquire his services."
Round 23 (703 Overall): Dominic Ficociello, SS, Fullerton HS (CA) (video)
Round 24 (733 Overall): Tyler Clark, RHP, Missouri (video)
Round 25 (763 Overall): Shawn Teufel, LHP, Liberty (video)
Round 26 (793 Overall): Jeff Ferrell, RHP, Pitt CC
Round 27 (823 Overall): Leslie Smith, RF, St. Louis CC-Meramec
Round 28 (853 Overall): Jack Duffey, LHP, The Heritage School (GA)
Round 29 (883 Overall): Christopher Joyce, LHP, Central Arizona College
Round 30 (913 Overall): Logan Hoch, LHP, Wichita State
The draft will conclude with rounds 31-50 tomorrow afternoon, although the Tigers did not sign any draft pick below number 30 a year ago.