Tigers Pin Fading Hopes on Armando Galarraga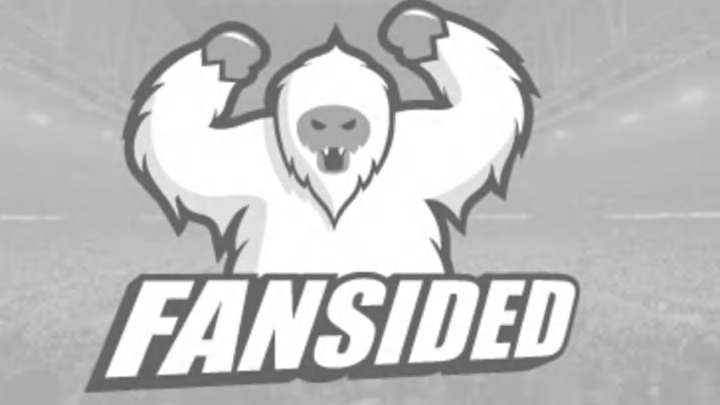 There are 31 games remaining in the 2010 baseball season and the Tigers sit 10 full games behind the Minnesota Twins in the AL Central. Coolstandings.com says the Tigers hold a mere 0.3% chance of making the playoffs. If the Tigers are going to improve those odds, they'll need to sweep the Twins in Minnesota over the next three games. What? It could happen.
Yes, the odds are long. The Tigers probably aren't catching the Twins this year. They probably won't even catch the White Sox, now that they've added Manny Ramirez to their club. But there are games left on the schedule and that schedule shapes up nicely for the Tigers, if they can take care of business against the teams ahead of them.
Of the remaining 31 games, the Tigers play Minnesota six times and Chicago seven times. 16 of the remaining 18 contests are against the Royals, Indians, and Orioles. They also have a two-game set in Texas in the middle of September. It isn't out of the realm of possibility that the Tiger can beat up on the lesser teams in September and put themselves in position to make a late push. They'll have to win these next three games to give themselves a real shot, but it isn't impossible.
We'll break down tonight's game after the jump.
********************
The Tigers will open the series tonight at Target Field by facing lefty Brian Duensing. Duensing has spent most of the season in the Twins bullpen, making only his eighth start tonight. I have no idea why this has happened given the poor results the Twins have dealt with from guys like Nick Blackburn and Kevin Slowey. In his 16 career starts, Duensing is 9-2 with a sub-3.00 ERA.
Duensing has not faced the Tigers as a starter this year, but last season he made two starts against them, both late in the season. He won a 3-0 decision in Detroit by hurling 6.1 innings of four-hit ball on Sept. 18, then got knocked around a bit in a 6-5 loss at the Metrodome on Sept. 29. In that game he allowed five earned on seven hits and three walks in 4.2 innings. In five relief appearances versus Detroit this year, Duensing has held the Tigers without a run over 4.1 innings, yielding three walks and two hits while striking out four.
Duensing will face off with Tigers right hander Armando Galarraga tonight in what should be a favorable matchup for the Twins. Galarraga has faced Minnesota 10 times in his career (eight starts) and has a record of just 1-6 while posting an ERA of 6.14 in 48.1 innings. While Twins hitters have a .286 average and .857 OPS in those games, the real problem for Galarraga has been the walks. Galarraga has walked 31 batters in those 48 innings.
Galarraga has made just one start against the Twins this year, and it didn't go well. On June 29, he allowed six earned on seven hits and two walks in just four innings of an 11-4 loss at Target Field. That game came in the middle of a five start span that saw Galarraga hit very hard. He went 1-2 in those games, but with an ERA of 6.67.
It also doesn't help that Galarraga is pitching on the road tonight. In 12 games at home this year, Galarraga has an ERA of 3.11 and batters have hit just .228 against him. On the road he has made six starts, posting a 6.44 ERA and batters have hit .325 versus Galarraga. He has been better lately, however, posting a 3.60 ERA in eight starts since the all-star break and 1.96 ERA in his last three outings.
Minnesota's right handed hitters shouldn't pose a huge threat tonight as Galarraga has held Micheal Cuddyer and Delmon Young to a combined 5-for-34 (.147) in his career. The lefties do all the damage for the Twins with Denard Span leading the way at .563 (9-for-16). Joe Mauer is hitting .450 (9-for-20) versus Galarraga including two homers and 10 RBI. Jason Kubel has seen success with three extra base hits among his 5-for-19, but Jim Thome is just 1-for-8 career with three walks.
If Galarraga pitches aggressively and attacks the Twins hitters the way he does when Cleveland is the opponent, he can keep the Tigers in the game. If he falls behind, however, he will have to give in to the powerful Twins lineup and it will be a long night for the Tigers.
Detroit has been counted out by many this season. Galarraga has been counted out by many throughout his up-and-down career. Maybe they both have another surge left in them. Let's hope so.