Tigers Top Ten…Uh…Disappointments List: #7 Aubrey Huff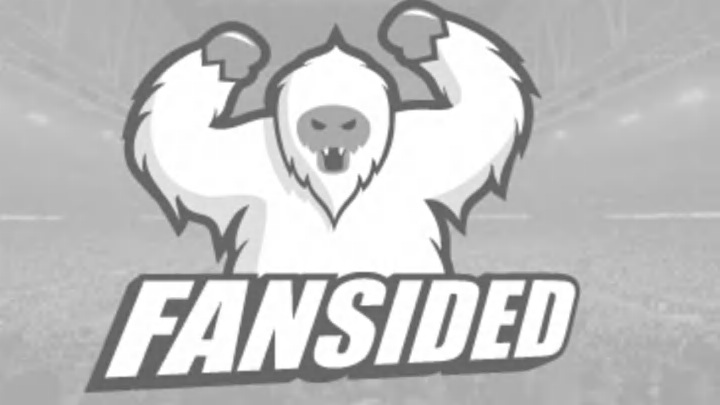 Once in a while during a slow off-season, as a writer you have to look around for some inspiration. I was doing so one day last week, when I came across a top 10 "bum" list from one of Fansided's other baseball sites, Lasorda's Lair. I thought, that is a pretty good idea, and at least could be some fun for me anyway. So a big nod to them for the idea, and please check out their list as well.
My list of Tigers bums (disappointments) doesn't go back too far in history. Approximately the past 30 years or so, and while I am sure that there is going to be some dispute about the list (hint: Jason Grilli is not on it), I wanted to let you know what I was thinking before I start this list. Essentially, it's about performance, or lack of it, coupled with the expectation that the player would perform. A player's draft status, and/or who they were traded for played a role in deciding who was on this list. As well as what they have/had done the rest of their careers.
Without further delay, and all due respect to his feelings, I give you the 7th disappointment on my list, Aubrey Huff…..
I remember the day well. I was battling a whole bunch of Tigers fans on the internet about the trade the Tigers made for Aubrey Huff. Not because Aubrey Huff is some big time disappointment over his career, but because at the time of the deal, I felt he wasn't what they were looking for. The Tigers in 2009 were in need of a guy at the top of the order, much like they are today. And Aubrey Huff was in the midst of a rough year with the Orioles.
The Tigers didn't trade much to get Huff at the deadline in 2009, so I can see why some people thought "why not". They sent minor league pitcher Brett Jacobson, who at times, had struggled with a disappointed shoulder. Jacobson is now in the Twins organization, so Baltimore didn't get anything from the trade either. This is all about Huff and what he didn't do when he put a Tigers uniform on.
You would think that getting a true professional like Aubrey Huff for a run of the mill minor leaguer was a good thing. In this case it wasn't. Between him and Jarrod Washburn, who came to Detroit with a disappointed knee, these two performed at a level of stench so awful, the Detroit River went unnoticed. But Washburn had an excuse, so I gave him a pass on the disappointment list. Aubrey Huff had no excuse, so no free pass for you Aubrey.
Huff, who is a career .279 hitter, with an OPS of .808, provided none of that thunder with the bat for the Tigers. The Tigers slotted him in the 5th hole, under the assumption that he would provide some sort of "protection" for Miguel Cabrera. In his 40 games with Detroit, Huff produced a .189 batting average, and an OPS of .567. That is so terrible, I don't know what is worse, making out with a woman after she pukes, or watching Aubrey Huff play for the Tigers in 2009.
Huff's stint with the Tigers really disappointed a lot of fans out man. What was even more of disappointer, was that Huff went on to the San Francisco Giants in 2010 to have a tremendous year, along with that other disappointment, Edgar Renteria, to win a World Series.
I even remember my buddy Slurp coming in from New York to catch a couple of games with me in August. I won't tell you why we call him Slurp, because this isn't important. He grew up a Tigers fan though, and with the Tigers in the midst of a pennant race, he was excited to come back to Detroit and catch a few games. He was of the opinion that getting Aubrey Huff was a positive move, so we had a little back and forth on the subject. In his defense, he had seen a lot of the good Aubrey Huff having to watch Yankees games when Huff was on the Rays and Orioles. After catching a few games against the Rays as a Tiger at the end of August that year, he changed his tune.
"I can't believe the Tigers are even playin this friggin disappointment." he said. "Dis guy is running like he's got two friggin disappointed knees to first base." My friend Slurp picked up a New York accent quickly. I always wondered about that. The point being though, that even a guy who was behind the trade all the way, found Aubrey Huff to be a huge disappointment. He was so distraught about Huff's poor play, that he had to disappoint a cigarette off of the guy next to him. And he never smokes!
So, for Aubrey Huff  playing so poorly as a Tiger that he drove my friend to disappoint a cigarette, then turning around and being a lucky disappointment in 2010 and win a World Series, Aubrey Huff comes in at #7 on my Tigers Top Ten Disappointments list.