Putting The Danks Extension In Context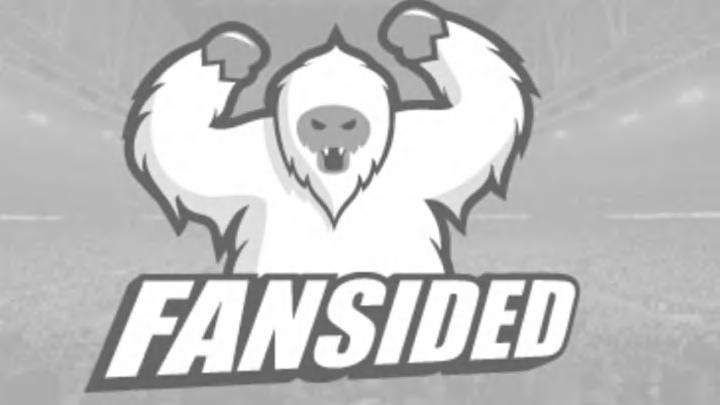 We've definitely been getting some odd signals from Chicago this Fall/Winter. They announce that 'everyone's available', let Mark Buehrle walk, deal away Sergio Santos and now dump Carlos Quentin for a couple of guys that flopped big time when they hit AAA in 2011 (imagine if Detroit had managed to get any kind of major league talent for Andrew Oliver and Thad Weber, their haul isn't much better than that). Sounds like a fire sale, right? A real rebuilding mode? Like the White Sox shouldn't be any sort of competition next year? But that's not all… the White Sox, after shopping Danks like crazy, went out and signed him to a 5-year $65 million contract. That contract also includes a full no-trade clause for the first year too. After talking about rebuilding for a while, White Sox GM Kenny Williams now resorts to arguments as contorted as Bill Clinton's famous debate over the meaning of the word 'is'. Apparently the White Sox are trying to win, but still rebuild a little. Or maybe it's rebuild, but still win a little.
So what exactly is the plan over there? Do they have one?
Ross Read at Southside Showdown has analyzed this very point and come to the sensible conclusion that since it was silly to rebuild with piles of money owed to underperforming veterans with long-term contracts, the Danks extension signals that the team was never really interested in rebuilding. I don't think I would go quite that far. Arguing that despite all that has happened and been hinted at this offseason, the White Sox remain in a 'win-now' mode is silly.
I'm sure the White Sox bottom line doesn't look very good right now – they did spend a lot on a team that never really got into contention in 2011. In order to sustain a high payroll in any but the juiciest markets, you do need to win (and preferably sell some playoff tickets). After that weak showing, they probably expect to see lukewarm interest in season ticket packages this spring as well. With that in mind, I would think that the desire to cut payroll is genuine. Since, as Read and others have pointed out, a lot of that payroll is effectively immobile the White Sox would probably prefer (in a perfect world) to dump everybody they can for major league ready youngsters. In that perfect world, they would find a way to replace old John Danks with young John Danks and old Gavin Floyd with young Gavin Floyd, etc… The Santos and Quentin deals fit this mold, but not because of the prospects the White Sox got in return – because they already had 'comparable' young players waiting to fill those roles.
What is going on is something familiar to Tigers fans, because it's what we saw in the 2009-2010 offseason. The Tigers let Placido Polanco go to give the job to top offensive prospect Scott Sizemore and swung that monumental three-party trade that sent Edwin Jackson to Arizona and Curtis Granderson to New York. There wasn't really any chatter from the Tigers front office about 'rebuilding', but in the wake of those transactions that was the perception from outside. They weren't rebuilding, but they were trying to sell high, get younger, and most importantly take on more risk in order to save money. Replacing guys with a track record with guys without is inherently risky – but that doesn't mean certain or even likely doom. Dayan Viciedo may be as good or better than Quentin was – or he could be a total mess. The same goes for Addison Reed and Sergio Santos.
Don't draw too many conclusions from that parallel, though. The Tigers confused people at the time by cutting payroll without rebuilding (and how can anyone cut payroll without trading Miguel Cabrera to the Red Sox or Giants?), but that was – in fact – the limit of their cost-cutting measures. As the offseason progressed, Illitch and Dombrowski would find room in the budget for Johnny Damon and Jose Valverde. I admit that the White Sox path could look just the same. Perhaps we'll see an end to the deals, or maybe they'll find a package to their liking for someone like Floyd, but they the White Sox might sense opportunity and spend on some players they think are worth it. Perhaps even Yoenis Cespedes.  But bear in mind – teams don't announce a rebuilding mode or tell people that 'everyone's available' unless they mean it.  The reason is simple:  it makes fans pessimistic about the next season and risks hurting revenues for that reason alone.
I'd have to say that I think it's more likely that the White Sox are earnest about their desire to rebuild and pare costs down to a level commensurate with the revenues a 79-win team would generate – since no one has any faith that Jake Peavy, Adam Dunn and Alexis Rios will give them anything of value over the remaining years of their contracts. The problem has simply been that nobody has been willing to meet their prices, and in particular nobody has been willing to trade a young Danks for the old Danks or a young Floyd for the old Floyd. It looks to me like what the Sox are doing is simply punting on the rebuild and waiting until they can get a better deal. Floyd is still available, and maybe someone will get desperate enough in July to pay through the nose. Danks had a subpar year last year, so maybe a rebound in 2012 will increase his value enough for him to be able to net a cheap replacement for himself. Of course waiting would have shortened his free agency clock, and maybe that clock was one reason teams weren't showing enough interest, so that five-year deal (at a fair price) should make him a more valuable commodity next offseason than he is right now. What this means for us Tigers fans is that the White Sox rebuild has stalled before they managed to gut the team to the extent that it could not contend in 2012 even with decent performances from Peavy, Rios and Dunn. If they start slow, they might be sellers at the deadline and sellers next November but if the start hot…? They might decide to cancel that rebuild after all.
And as a Tigers fan, this is something I'm a little uncomfortable with – if the White Sox had simply stood pat, I would have considered them far more dangerous competition going into 2012 than the Royals, Indians or Twins whatever moves those three might make along the way.