MLB Farm System Rankings: #15 Boston Red Sox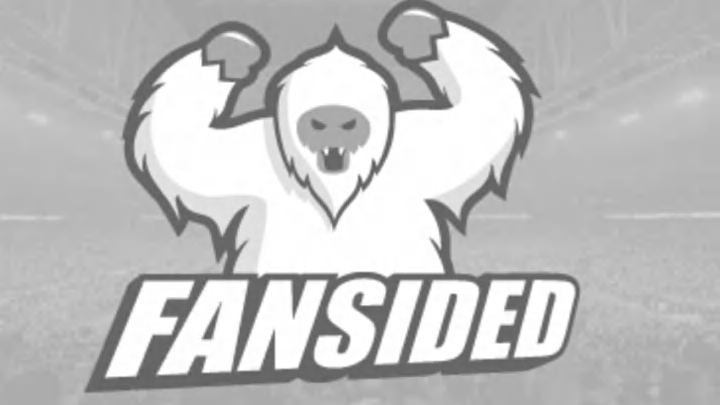 I thought about how I would lead into this, the ranking of teams' farm systems, but don't have a good way to do it, other than say it is something that I like to tackle every year. Obviously, in the grand scheme of things my rankings aren't going to make waves with Keith Law, John Sickels, or the staff at Baseball America. However, these rankings by any outlet are rather arbitrary in nature, and I like any of them, will try to give everybody some reasoning behind them. Scouting and prospects are a big part of the game. We can see that by how teams are clinging onto them in a lot of cases this year, instead of dealing them away for proven players. A lower ranked system doesn't necessarily correlate to a bad team, and a highly ranked system doesn't mean it's a good major league team. It just gives us all a look at organizations who might get healthy in a few years, and which ones are going to have to find other means.
Anyway, this is supposed to be fun, so if you want to discuss, let's do so….
I have decided to change the format now that we are getting into the top half of the rankings. It's time to get a little bit more in depth into each teams system. Boston I think does a pretty good job drafting, but in some cases I think there can be a little bit too much hype and not enough substance surrounding some of their guys.
Top 10 Prospects:
1. Xander Bogaerts (SS)- Boegarts didn't exactly come out of nowhere last year, prospect nerds like myself were aware of him, however, most of us weren't brave enough to rank him. Now, I might be stretching it putting him at #1, but I don't care. He was an 18 year old in low A ball posting an .833 OPS. Power, strong arm means a plus offensive 3B down the road.
2. Matt Barnes (SP)- Barnes has a power arm that can sit in the mid 90's. He also owns a curve that could be plus with some consistency and refinement, and could have an average change. Just needs polish for his premium stuff.
3. Garin Cecchini (3B)- Cecchini is going to have his work cutout for him with Boegarts and Middlebrooks in the system, but I like him because of his advanced discipline for a youngster. I can see a .300 type hitter with 20 homer potential.
4. Will Middlebrooks (3B)- Middlebrooks is a big dude with power potential. However, I am a little surprised at some of the higher rankings I see out there. The plate discipline isn't especially good, and he isn't an especially good athlete. I don't see him hitting big league pitching for a high average, but should be adequate defensively with power production.
5. Blake Swihart (C)- Swihart is the not so common catcher with above average athleticism that can hit as well. There are still some things to work on defensively, but he should get better there and potentially be plus. As a bonus he switch hits as well.
6. Anthony Ranaudo (SP)- Ranaudo still has good stuff, with a low to mid 90's fastball, curve, and change. His change could be better, and his injury history is still a concern to me, but there is a middle of the rotation guy in there somewhere.
7. Brandon Workman (SP)- I really believe this guy is criminally underrated by prospect rankers out there. There is quite a bit to like. Destined to be a middle of rotation workhorse.
8. Brandon Jacobs (OF)- A 20 year old in low A ball with an 881 OPS? Should rank higher right? Yes, most of the time, but I have some concerns about contact rate. Good athlete with above average power potential.
9. Bryce Brentz (OF)- Brentz is like a little less athletic Brandon Jacobs, and is 2 years older. There is some swing and miss in his game, but also major thunder in the bat. 30 homers over two levels in 2011 means Brentz is worth keeping an eye on.
10. Ryan Lavarnway (C)- Lavarnway should be a lower average, power hitting, catcher who is decent behind the dish defensively.
Just Missed The List: Kolbrin Vitek (3B), Jackie Bradley Jr. (OF), Henry Owens (SP), Sean Coyle (2B), and Jose Iglesias (SS)
Sleepers: Cody Kukuk (LHP) and Madison Younginer (P)
Kukuk is a projectable lefty with a good idea of how to pitch. Madison Younginer has a ways to go, but has a strong arm.
Rebound Candidate: Drake Britton (LHP)- Britton has quality stuff, but has battled injury, inconsistent mechanics, and command problems.
Verdict: There is enough depth in the Red Sox system to potentially have a higher ranked system, but there is a lack of the high end prospects in their system, so I felt that this is an appropriate spot for them.