Competition in the Central Comes Down to Threes: Part 1 of 2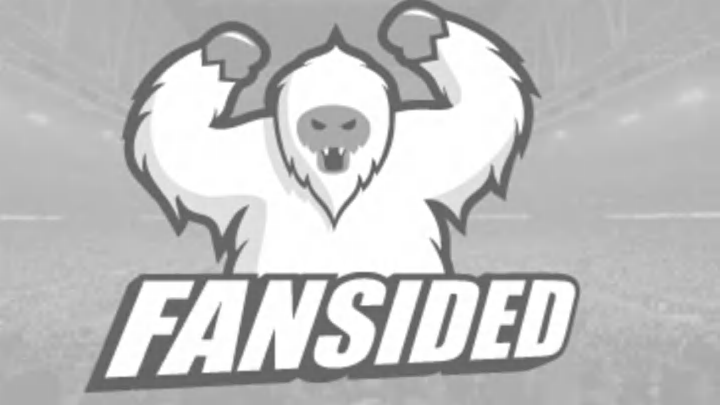 In the 2011 season there was, for all intents and purposes, no competition in the American League Central. Though the Twins and White Sox did have preseason expectations of competition, and the Indians were close enough at the deadline to feel justified in adding pieces for a pennant run, the Tigers absolutely ran away with the thing by season's close – finishing 15 games ahead of the second-place Tribe.
In a nutshell, that lack of competition last year came down to three players on each team not playing as they were expected to play or as they needed to play for the team to compete and the possibility of competition (in a race that the Tigers are often assumed to have won already) will depend in large part on the numbers the other guys get out of those three underperformers. The first part of this piece will look at the three key guys on the Royals and Indians, the second on the Twins and White Sox.

Cleveland Indians:
Grady Sizemore:

Once a star, Sizemore has struggled with injuries and rust for a number of years now with a .728 OPS since 2009 after an .861 OPS from 2004-2008. It wasn't exactly fair to hope for an all-star type campaign in 2011 and it wouldn't be in 2012, but expecting 2 more wins and a wOBA 30 points higher than in his miserable 2011 is entirely reasonable.
Shin-Soo Choo:

After excelling in every aspect of the game in 2010 and finishing with one of the highest WAR totals in the league, Choo started 2011 cold (with an OPS of .734) and then ended his season early due to injury. A six-win player in 2010, he contributed only 1.5 last year and while he doesn't project to match the 6 he'll likely be worth 4.5 in 2012.
Jimenez was the Indians big-time trade deadline acquisition in 2011. Though at the time I was livid that the Tigers settled for Fister and let Ubaldo fall to the Tribe, he failed to achieve in 11 starts for the Indians down the stretch with a 5.11 ERA and a WPA of -0.93. Clearly not what the Indians were expecting, and probably not what they'll get in 2012 (though what they will get is anyone's guess). WAR isn't a useful stat here – WAR is based on FIP and Jimenez massively underperformed his FIP last year, which led to a lot of losses and a lot of WAR. His WAR for 2012 is expected to be almost exactly the same as in 2011 overall, but this means little. If better tangible results lead to a WPA of about the +3.6 he averaged in 2009-2010
All Together: 9.5 win bump from 2011
Kansas City Royals:
The Royals operate on a different level than teams like the Twins, the White Sox or even the Indians in that their hopes for contention were and are built on the assumption that talented youngsters will have an immediate impact on the big league club. Of the many such rookies or near-rookies expected to contribute in 2011 and 2012, two are notable both for having high expectations and failing to meet them – Moustakas and Duffy – though neither actually broke camp with the team last spring. Third Baseman Moustakas rotted in AAA for the first few months until KC found takers for
Wilson Betemit
and
Mike Aviles
. Upon his arrival, Moustakas did the best he could to help Royals fans forgive management for keeping him down on the farm so long with a lack of patience and power. Moustakas finished with a .300 wOBA (still, obviously, much better than
Brandon Inge
) which Bill James and RotoChamp expect to rise to .335 in his sophomore year – which should add the equivalent of about 2.5 wins to the Royals' bottom line.
Duffy made a quick jump to KC in mid-season after only 8 starts in AAA, but struggled in just about every possible way upon arrival. He gave up hits, he gave up homers and he struggled to find the strike zone – all contributing to a well-deserved ERA of 5.64. Fan voting on fangraphs predicts an ERA improvement of a run-and-a-half (though RotoChamp predicts – for some reason – Duffy's sky-high BABIP to stick) which should contribute a couple of extra wins as well.
Here's a guy whose numbers can't be adequately expressed using a stat like 'WAR', but cost the team a number of wins in 2011 nonetheless. Soria, one of the most talented relievers in the game, saw his ERA more than double from his average of the previous 3 seasons and his win contribution by WPA drop from an average of about +4.25 to a negative 0.5. WAR or no WAR, that's a very real loss to the Royals of almost 5 wins. Should Soria bounce back to his pre-2011 self – which is more than likely since his peripherals were solid – the impact on the standings will be noticeable.
All Together – Projected 9 win bump for KC.