Should Andy Dirks Be The Starting LF?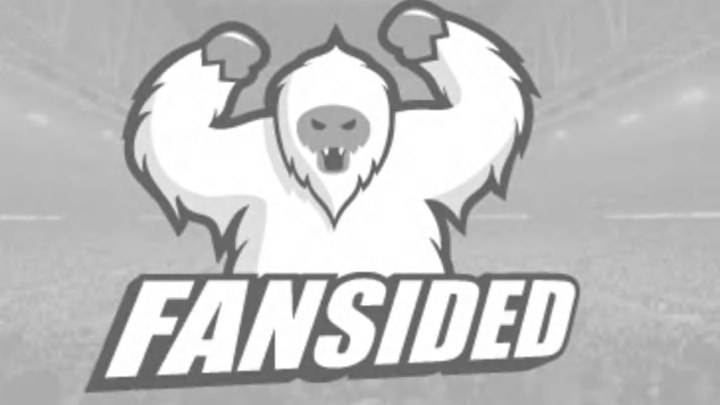 One of the more interesting dynamics that Jim Leyland is going to have to deal with in 2012 is the left field position. If we take Tigers management for their word, and operate under the assumption that Ryan Raburn is the every day 2nd baseman to start with, that leaves Andy Dirks and Delmon Young as the Tigers left fielders.
Early this morning, MLive's James Schmehl, posted a story in which Delmon Young came out and said he preferred not to be the every day designated hitter. I don't have a problem with that, Young in fact mentioned he doesn't mind being rotated into that spot. A lot of players prefer not to be a full time DH, and it's not like the Tigers are going to lack the ability to rotate guys through that position. Half of their defenders on their team should be designated hitting, and I have no doubt that Leyland will likely give some time to the DH role to multiple guys including Miguel Cabrera, Prince Fielder, Ryan Raburn, and maybe even Jhonny Peralta on occasion.
As of right now, the Tigers have come out and said that Delmon Young is their LF. But is that the best option for the team? Given Victor Martinez' ACL injury, and what we have seen from Andy Dirks so far, does it make more sense to have Dirks playing almost every day in LF?
The short answer here is yes. Andy Dirks, when compared to Delmon Young, should be the starting LF. That might not be a popular sentiment in Detroit given the success that Young had with the Tigers after he was traded over here, and I concede that Dirks himself hasn't been impressive thus far. There is support for my statement though, and this isn't just some reaction to the word that Dirks is having himself a nice go of it in the Carribean.
Let me tackle the offense first. What most would consider an edge to Delmon Young here by a considerable margin, when I look at the numbers, I just cannot concede that. Dirks body of work is pretty limited in the major leagues, and maybe that is why I believe he can be just as productive, if not more so than Young. However, if you look at both of their numbers from 2011, the numbers are really similar. Their walk rates are almost identical, and while neither strikes out a ton, Dirks makes a little more contact than Young. The real difference is that Dirks actually shows a little more power than Young. Dirks' ISO last season was .155 to Young's .125. Dirks wOBA number was .308, while Young's was .303. In wRC+, Dirks again barely toppled Young at 89 to 88.
Let me be clear. Those numbers aren't good for either guy. In fact, for what is considered an offensive position, those numbers for Dirks and Young are pretty terrible. Easily below average. The tough thing is to decide who can be better going forward. Young's 2010 season would suggest that he has a lot more in the offensive tank than what he showed in 2011. However, his production prior to that fantastic 2010 suggests that 2011 was his normal offensive output. If that is the case, Dirk's BABIP in 2011 suggests there might be some more in his tank than Young's. Dirks posted a .273 BABIP in 2011, suggesting that he suffered from a little bit of bad luck. Young posted a .302 BABIP, which is in the normal range.
Defensively is where the big separation comes in. Delmon Young is just not a good defensive player. Never has been. Year after year, Young posts negative UZR/150 numbers, and costs his team runs. Dirks last season posted a positive UZR/150 number in LF of 7.5. In all fairness to Young, Dirks' did that in a much smaller sample, but he posted positive numbers in both corners, and just watching the two you can see that Dirks is clearly the better defender.
On this team full of defensive atrocities, it almost is a requirement that a guy like Dirks gets more playing time in the outfield than Delmon Young. Given the relative lack of offensive difference between the two, it doesn't make sense to put Young out there, even if it is against left-handed pitchers where Ryan Raburn provides a much better option.
I haven't even got into base running either, where Dirks has an edge as well. He can provide the offense a little spark there also.
Look, I am not saying that Andy Dirks is a starting LF. In a perfect world, he isn't. In the Detroit Tigers of 2012 world, he is. There is really no need to get either his or Delmon Young's below average bat into the lineup, so that should leave the overall value of the players decide. Both players posted a fWAR of 0.4 last season. Dirks just did in it half of the time on the field. Assuming he can play at the same level over the course of a season, if not see a little improvement, he could potentially approach close to a big league average player, and I will take that over Young in LF.