Tigers Mid-Season Top 30 Prospects: 15-11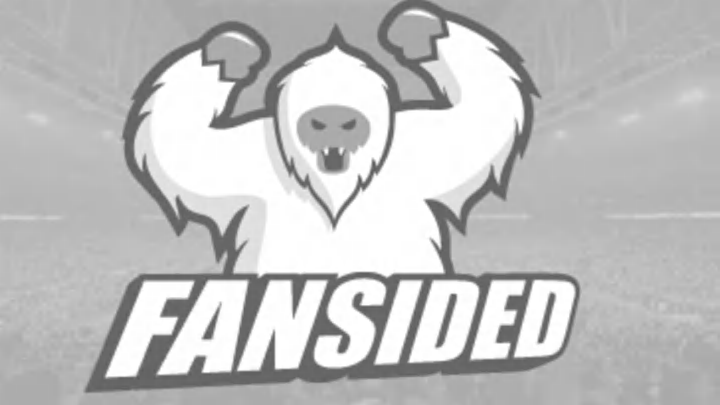 As with any ranking system, this list is subjective to the author. I will say that my rankings tend to lean more towards the ceiling on a player, but I do also take into account the floor of a player, and the likelihood the players can reach their ceiling. Numbers are nice, but when looking at prospect rankings, numbers can sometimes mean very little. For example, is it fair to judge a 20 year old in high A the same as a 23 year old in West Michigan? Of course not. Some numbers are good indicators but nothing beats seeing players in person, or talking to people who watch them. I have done both recently, and am going to watch even more in a couple weeks.
This list is different from the beginning of the year of course, and could easily change once again before next season.
Here we go…
15. Tyler Gibson (OF) GCL Tigers
Gibson is a young outfielder that the Tigers went over-slot for in the 2011 draft last year. A son of a baseball coach, Gibson has quality tools and a reasonably high ceiling. However, he is still raw in his skills and has a long way to go to get his tools to work on a baseball field. If all goes well the Tigers will have themselves a power hitting corner outfielder with a strong throwing arm. Gibson looks like a future right fielder. He also runs well currently, but will slow down as he gets a little bit stronger and bigger. Gibson has to work on hitting the breaking ball, and his pitch recognition, so there is some swing and miss, but he isn't afraid to take a walk either.
So far in 2012 Gibson is struggling at the dish, hitting just .196 so far. However, 4 of his 10 hits have gone for extra bases, and he has stolen 7 of 8 bases he has attempted.
14. Marcelo Carreno (SP) West Michigan
The pitcher formerly known as Josue, Carreno is back repeating a level at West Michigan this year. While his numbers aren't as impressive as Tommy Collier's, Carreno has a mid-rotation ceiling, and probably the most aggressive ranking here that you will see on him. Despite repeating, Carreno turned 21 years old just last week. He has a 3 pitch repertoire that includes a fastball, curve, and change up. His fastball is just average in the low 90's, but he has a solid breaking ball and good change. His frame suggests an innings eater, and he is a strike thrower. Carreno has a strong K/BB rate, and keeps the ball in the yard. Carreno's walk rate, and BAA has improved each of the past two years, as has his ERA.
Currently for West Michigan Carreno has an ERA of 3.62 and I wouldn't be surprised if he pitches for Lakeland by the end of the year.
13. Daniel Fields (OF) Lakeland
Fields has been on the radar for a while now. He had himself a strong spring, getting some good at-bats in with the big league club. His start in Lakeland was also strong, but then suffered an injury and a little slump prior to that. He has just gotten back to playing at this point. The raw talent is still there, but he is going to need a bigger 2nd half to become relevant in prospect circles again. His K rate has dropped from last year, but so has his walk rate. He essentially has the same OPS in 2012, that he did in 2011 with Lakeland, and this is his 3rd year at the same level. The strength, speed, and arm are all quality tools, but Fields needs to put them into use on the field at some point soon.
So far in 2012 with Lakeland, Fields is hitting .250 with just 2 home runs. He is stealing some bases though, as he has been successful in 12 of his 15 attempts.
12. Steven Moya (OF) West Michigan
I have to get this off my chest here. Despite the massive improvements in Steven Moya from last year to this, and his rise as a prospect in the Tigers system, he still has a very long way to go. The biggest improvement in Moya's game is his K rate. It has dropped from 37.7% to 22.9%, while his BB rate has seen a slight increase to 4.6%. Those numbers aren't good, but it is such an improvement, you can't help but get excited. Why? Moya has massive power potential, and for a guy his size, he isn't a bad athlete. Moya is a RF all the way, and has become a better hitter overall, as indicated by a 90 point increase in his wOBA. His BABIP is high this season, and I don't expect him to hit for a ton of average in the future, but he could be a 30+ home run guy annually if he continues to make strides in his plate discipline.
So far on the season, Moya is hitting .288 and has an OPS of .801, but has landed on the D.L. for a second time recently. He doesn't turn 21 until September, so there is plenty of time for Moya to still be a prospect.
11. Andy Oliver (SP) Toledo Mud Hens
Honestly, I am sick of having to rank Andy Oliver in the top 15, but the Tigers system almost demands it. That says all we need to know about the state of the farm system. Oliver, as we all know, has a fantastic arm. A mid 90's fastball, but can't command anything. It's about time the Tigers move him to the pen and see if they can get a power reliever out of him, as he has just about killed any sort of trade value in AAA this season. Still, in a system devoid of high level arms, he ranks up there literally on the strength of his arm.
His stat line for the Mud Hens this year? 4-8 with an ERA of 5.11. In 91 innings, he has walked 65 batters. Oliver is still just 24 years old, but the clock is ticking…