Tigers Mid-Season Top 30 Prospects: 5-1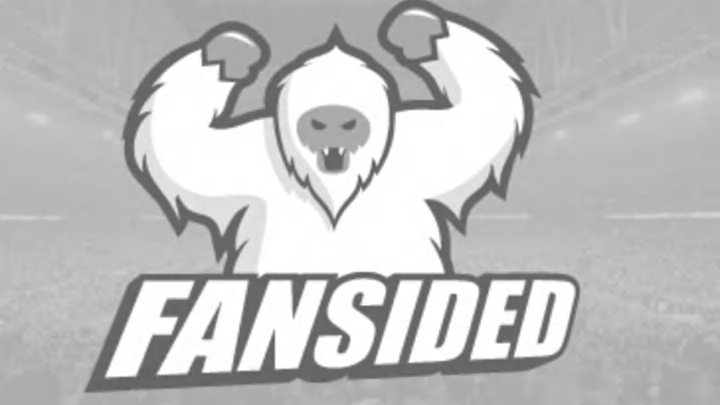 As with any ranking system, this list is subjective to the author. I will say that my rankings tend to lean more towards the ceiling on a player, but I do also take into account the floor of a player, and the likelihood the players can reach their ceiling. Numbers are nice, but when looking at prospect rankings, numbers can sometimes mean very little. For example, is it fair to judge a 20 year old in high A the same as a 23 year old in West Michigan? Of course not. Some numbers are good indicators but nothing beats seeing players in person, or talking to people who watch them. I have done both recently, and am going to watch even more in a couple weeks.
This list is different from the beginning of the year of course, and could easily change once again before next season.
Here we go…
5. Tyler Collins (OF)- Lakeland
Okay, so I do tend to lean towards ceiling on players in rankings more, however, Tyler Collins is somewhat of the exception. There are other outfielders in the Tigers system with bigger ceilings. Avisail Garcia, Steven Moya, and Daniel Fields to name a few. Collins though, has a higher floor, and given his ability to control a strike zone, I suspect that he could very well become another player in the line of Andy Dirks and Casper Wells. One of those guys that should get a decent amount of big league playing time, and have quality stretches. He may not be a full time player though. Collins isn't loaded with power, speed, or a top defensive guy. He is fine as a LF, should have adequate pop, and runs pretty well though. I like him, and I'm convinced that he, out of all the Tigers outfield prospects, is the most sure thing.
At Lakeland this season, Collins is hitting .293 with an OPS of .804.
4. Bruce Rondon (RP) Erie
I don't like ranking relievers this highly, but with a weaker system, and a guy like Rondon's talent, I can't deny him a top 5 spot. Rondon touches triple digits, and reached 102 mph recently at the Futures Game, where he pitched a clean 2/3 of an inning. His recent promotion to Erie is an indication that the Tigers believe he is getting better, and the stats do back that up. The key thing for Rondon has always been control, and he is displaying control at a more respectable rate this season. Command would be the next to come, along with a more consistent breaking pitch, but the arm is electric, and he has the look of a future closer for the Tigers. He doesn't turn 22 until December.
Between Erie and Lakeland combined, Rondon has put up an impressive stat line. He owns a 1.34 ERA on the season, and has struck out 47 batters in 33.2 innings. He has been even better since moving up to Erie, and has yet to allow a run there in 10 games.
3. Rob Brantly (C) Toledo
Brantly has had himself one heck of a year so far, showing he could handle AA Erie, and earning a promotion to Toledo. Brantly's calling card is his ability with the bat. He doesn't have more than average power, and relies on driving the ball into the gaps for doubles, but that is plenty fine. He earned himself a spot in the Futures game as well, and looks like he is developing into a two way player rather nicely. He threw out a runner in the game as well as adding a double at the plate. Brantly shows good ability to control the strike zone, and use the whole field. Defensively, he still needs work on the nuances of catching, but he shows good pop times throwing out runners and has a decent arm. He is also a quality athlete as well.
Between Erie and Toledo this season, Brantly has posted a batting average of .300 with an OPS of .759.
2. Jacob Turner (SP) Toledo
The time has finally come where Jacob Turner has fallen from the top prospect spot in the Tigers organization. That is more because the new leader has been great, than anything Turner has done wrong. I've been on record as believing Turner is a mid-rotation guy, but he could top out as a #2 in a rotation that depends on a heavy sinking fastball. Turner hasn't showed the command as of late that he did early on, and needs to put away hitters more effectively, but he has tremendous poise, and minimizes damage. I do think his K rate could rise as he continues to learn to set hitters up, but it looks like he is going to make his living inducing weak contact, and pitching downhill with his big frame. A shoulder injury in the spring slowed his progress a little, but he has been picking things up as of late.
So far on the season, Turner has a line of 5-4 with a 2.77 ERA in the minors, and has one major league start under his belt.
1. Nick Castellanos (3B) Erie
Castellanos has vaulted himself to the top spot in the organization on the back of a tremendous 2012 campaign. At least offensively. Castellanos at just 20 years old proved to be way too good for class high A Lakeland, and is now playing in Erie. He also played in the Futures game this past Sunday, and took home MVP honors, after hitting an impressive bomb to straight away CF. He went 3-4 with a walk in the game. Speaking of walks, it's a part of Castellanos' game that he will need to work on. Right now, Nick is quite the free swinger, and despite his drop in his K rate, he still strikes out quite a bit as an aggressive hitter. Castellanos has gotten away with it however, simply because he has some of the best hands as a hitter I've come across in all the years I've been watching minor league baseball. His ability to adjust his hands is the sign of a good hitter, even if there is some pitch recognition issues. He has time to figure out how pitchers are setting him up though, and I suspect his BB/K rate improves over time. Castellanos is also a guy that many believe will develop power as well, as he is rather thin at this time, and should be able to add strength. Defensively, Castellanos is a work in progress over at third base, and most of his issue comes from footwork, causing errant throws. Word is the Tigers may begin working him in the outfield in the second half of the season. He is a decent athlete, and has a strong enough arm.
Between Lakeland and Erie, Castellanos has hit .371 and has posted an OPS of .940.