Justin Verlander and Prince Fielder Do Their Things, Tigers Top Royals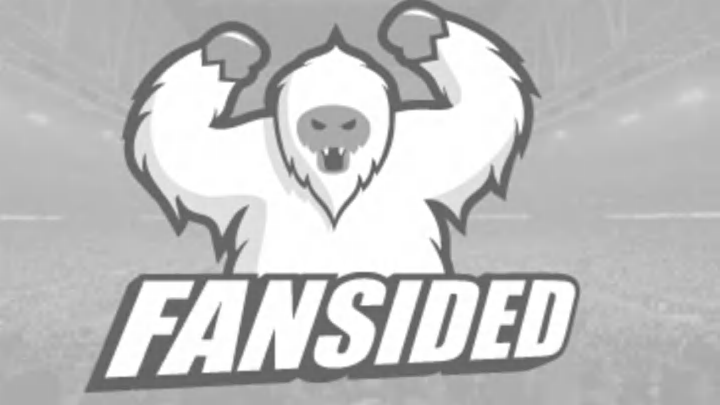 September 24, 2012; Detroit, MI, USA; Detroit Tigers first baseman Prince Fielder (28) hits a home run during the second inning against the Kansas City Royals at Comerica Park. Mandatory Credit: Rick Osentoski-US PRESSWIRE
Tigers 6, Royals 2 (box score)
The boring thing about Justin Verlander is that he takes all the drama out of games. You could have pretty much filled out the scorecard ahead of time: eight innings, eight strikeouts, no walks, only two runs allowed. Ho-hum.
But seriously, Verlander was his vintage Cy Young caliber self on Monday night, and that means the Royals didn't really have a chance against him. And on the three occasions in which Kansas City was able to get a runner into scoring position, Verlander held them to a 1-for-7 mark with three strikeouts. Verlander's ERA dropped to 2.72 which should be good enough to sneak him into the AL lead.
Jose Valverde came in to pitch the ninth inning in a non-save situation and promptly sent the Royals down in order (including two strikeouts). Good thing some blogger wrote about his lack of strikeout stuff earlier in the day.
Offensively, the Tigers finally perked up against an inferior pitcher. Detroit scored all six runs (five earned) against starter Luke Hochevar, knocking him around for 12 hits in the process. Prince Fielder led off the scoring with a solo shot in the second inning, and the offense continued to chip away at Royals pitching for the rest of the game. They came away with only three extra base hits on the night (the Fielder homer, and doubles by Alex Avila and Austin Jackson), but they were content to take their singles and string hits together.
It was a great feeling to see the team hit, pitch, and field well all in the same game. That shouldn't be a notable thing, but for whatever reason it is this year.
Scoreboard Watch
White Sox 5, Indians 4 (box score)
Indians setup man Vinnie Pestano mysteriously grooved an 0-2 fastball right down the middle to Adam Dunn with two outs in the eighth inning. The ball ended up in the seats for a three-run homer to lift the White Sox over the Indians.
So the Tigers stay one full game back of Chicago.