Tigers Free Agent Stock Watch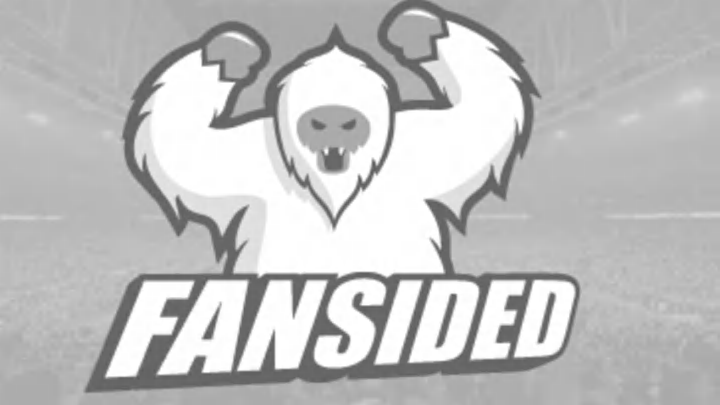 As the season's end grows uncomfortably near, it's time to start thinking of some of the Tigers players and whether or not they should, or will be, returning to the Tigers in 2013. The Tigers really don't have a lot of tough decisions in this regard, however, it is a relatively weak 2013 free agency class, so improvements through that vehicle are going to be a little limited.
The big free agent of course is Anibal Sanchez. Originally obtained as a rental, Sanchez has pitched his way into the hearts and minds of Tigers fans and Tigers management alike. Dave Dombrowski in a rare public statement had said the Tigers are interested in bringing Sanchez back in the fold. Right now though, because of Sanchez' strong September, and his strong performance in the playoffs, he is holding a lot of the cards right now.
Oct 14, 2012; Bronx, NY, USA; Detroit Tigers starting pitcher Anibal Sanchez throws a pitch against the New York Yankees in the 1st inning during game two of the 2012 ALCS at Yankee Stadium. Mandatory Credit: Robert Deutsch-USA TODAY Sports
Anyway, here is a look at the Tigers impending free agents, and what is likely to happen with them.
Anibal Sanchez
He is going to be a difficult one to re-sign. I can't imagine in a weak market that Sanchez can't find himself a four year deal in the neighborhood of 45M dollars. Are the Tigers with their salary structure going to be able to afford that? Well, afford it might not be the right question, I guess a willingness to put that amount of resources towards a fourth starter is more like it. I don't think they can. If the Tigers could get Sanchez for three years in the 27M to 32M dollar kind of range, I think they would go for it, but I just don't see that. I see teams like the Kansas City Royals, and a few of the other division rivals making a play for Sanchez.
Jose Valverde's tenure is likely done in Detroit. He had a chance to redeem himself a little bit the other night in a non-pressure situation and flunked again. Nobody has hurt his free agency value than Valverde has in the last couple of weeks, and that kind of sucks for a guy that in general has been pretty darn good. I don't see him getting more than a one year deal somewhere, and probably in the four or five million dollar range. I think the Tigers say "Good luck!" to Valverde.
Peralta is a guy the Tigers need to make a decision on. He has a team option for 2013, and it's a relatively cheap one at 6M dollars. However, his buy out at half a million is pretty cheap as well. Peralta is the poster boy for what is wrong with the Tigers defense, in that he is rather statue-esque. However, the advanced metrics don't really back that assertion up the past couple of years. This is more of a question of, who do the Tigers have that is better and ready to go? They don't have anyone. I see the Tigers picking up the option and exploring trades involving Peralta in the off-season.
This one is a tough one. Laird has performed really well his second time around with the Tigers and is a perfect back up for Alex Avila. He bats right handed, is a veteran that can handle a pitching staff, and has showed he can contribute offensively when he is limited in his duty. The question the Tigers are going to have to answer for themselves is this…
Can Bryan Holaday perform enough offensively to become Alex Avila's backup on the cheap? If they believe that he can, it wouldn't hurt to save a million dollars or so and part ways with Laird. I personally would be hesitant to do that, because Avila seems prone to nagging injury. I would look to re-sign Laird for another year, and hope that one of Bryan Holaday, James McCann, or Curt Casali can begin looking like a viable option soon.
Young is likely gone. He can't field, and Victor Martinez is going to step into that DH role and do a better job than Young can. He just doesn't fit with this team anymore.
It's not that Dotel hasn't been a solid contributor for Detroit, he has, but he is getting long in the tooth and just isn't worth the resources it would take to sign him again. If Dotel goes for around 2.5 M a year, he is going to be on another team, and should be. The Tigers have to get away from spending money on guys whose production could be replaced by the major league minimum. I completely have faith that Al Alburquerque or even Luis Marte could give Detroit what Dotel did this past season.
There you have the list for the Tigers. Who would you all keep and who would you let go?