Potential Minor Move: Jeremy Jeffress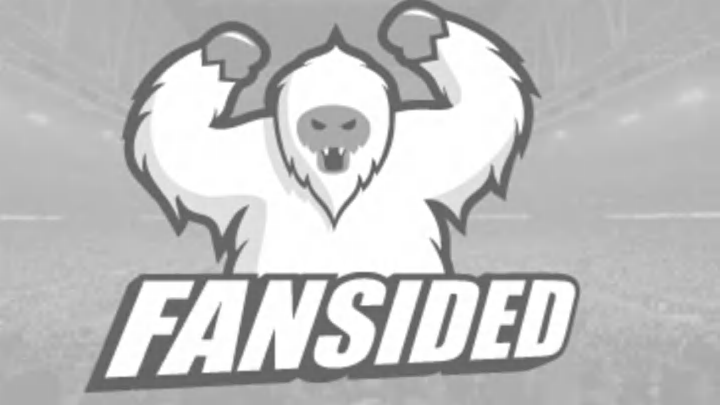 Not every move can be a big one. Often times, some of the best moves that a GM can make during an off-season are the ones that don't receive much press. Tigers GM David Dombrowski has navigated minor league free agency rather well the last couple of years to pick up some usable players. Contributors such as Quintin Berry, Darin Downs, and Al Alburquerque were all just required with some money and some good scouting.
The Tigers division rival Kansas City is loaded with a few things. Young talent on the offense, and young talent in the bullpen. Yesterday, Dayton Moore and company felt it was necessary to add Guillermo Moscoso to the mix, and had to add pitcher Danny Duffy and Felipe Paulino from their 60 man disabled list back to the 40 man roster. This of course would require them to make room. They did so by designating for assignment a talented, strong armed relief pitcher in Jeremy Jeffress.
September 05, 2012; Kansas City, MO, USA; Kansas City Royals relief pitcher Jeremy Jeffress (41) delivers a pitch in the ninth inning of the game against the Texas Rangers at Kauffman Stadium. The Rangers won 7-6. Mandatory Credit: Denny Medley-US PRESSWIRE
Some of you that follow baseball closely, and not just the Tigers, might remember Jeffress' name. Why? He was one of the players that was acquired by the Royals from the Brewers in the Zack Greinke deal. The young man of just 25 years old still has talent.
Jeffress is armed with a mid to upper 90's fastball and hard breaking curve ball. His two pitch mix can be a devastating combination when he has it working. Obviously, however, there must be a reason why Kansas City would essentially give up on the kid by designating him. He will be claimed by somebody. The problem? Of course, like many power pitchers, Jeffress has troubles throwing strikes consistently.
Over the past three seasons, Jeffress has gotten himself a cup of coffee at the big league level. Again, the arm will get him opportunities. In 38 total big league innings, Jeffress has walked 30 batters. That's not good at all obviously, and with the Royals bullpen being stocked, he became an expendable option for the Royals.
This is an example where one teams trash could be another teams treasure. While upper90's fastballs are becoming more and more commonplace in baseball. Especially for relievers, it is still a nice weapon to have. Those guys armed with fastballs like that tend to be successful. They just need to throw strikes too.
But I look at it like this. Al Alburquerque wasn't exactly terribly successful in the minors. In fact, his career wasn't nearly as good as Jeffress had been to this point, but the Tigers found something in Al Al and made it work. They could potentially do so again with a guy like Jeffress.
He could certainly be worth a claim. The Tigers would essentially just have to move someone off the back of their 40 man roster to do so.
Just another guy the Tigers could look at. Worth a flier anyway.