Detroit Tigers: Thursday news and notes
Here at The Corner, we round up Detroit Tigers news and rumors around the Tigers blogosphere so that you don't spend hours surfing the web searching.
The Detroit Tigers made more spring training cuts today. They assigned four more players to minor-league camp. The team was also given an off-season review by SB Nation's MLB Daily Dish. According to MLB Daily Dish, they're one of a few teams to stay with their original offseason plan.
The Tigers are going up against the Braves today. The Free Press writes that the starting lineup looks a lot like what the opening day lineup should look like.
Lynn Henning writes that the rebuild is on Al Avila and Ron Gardenhire. Together they'll shape the Detroit Tigers future. That seems like an obvious statement to say the least. Henning also dives into ten players that the Tigers might take in this years MLB draft.
SB Nation's Bless You Boys asks who's your Tigers leadoff hitter for opening day? The team is reportedly connected to a pair of international prospects from the Dominican Republic. Katie Strang, of the Athletic, looks at the unorthodox ways the team has been preparing for the 2018 season. As always the article is behind a paywall, but a subscription to the Athletic is worth the price.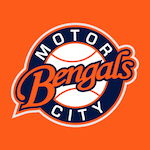 Want your voice heard? Join the Motor City Bengals team!
Write for us!
Eno Sarris, also of the Athletic, looks at the top 151 starting pitchers for fantasy baseball. The latest installment in our cups of coffee series is out. This week features Milt Welch, who played just one game for the Tigers in 1945.
Staff writer Jim Kramer analyzes why the Tigers never won a world series with Brad Ausmus at the helm. Andy Patton writes about five prospects who will make their debut in 2018 for the Tigers. Bless You Boys also gives some prospects to keep an eye on this season.