Miguel Cabrera Nearing Triple Crown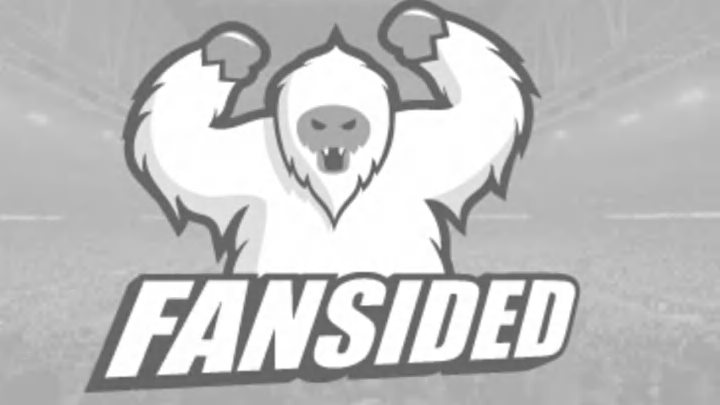 Miguel Cabrera is approaching a historic feat that hasn't been accomplished since 1967—finishing the season leading the league in home runs, batting average, and runs batted in, or earning the batting Triple Crown. In doing so, he could put his Detroit Tigers, one and a half games back of the Chicago White Sox with 13 left to play, into the playoffs.
Miguel Cabrera is looking to become the first batting Triple Crown winner since 1967. (Rick Osentoski-US PRESSWIRE)
Over just his last nine games, he's hit six home runs, batted .432, and knocked in five, bringing his seasonal totals to 41 homers and 130 RBI with a .333 average.
In the long ball department, he currently trails Josh Hamilton by one. Hamilton, though, is set to sit out the Texas Rangers' entire weekend series against the Seattle Mariners with vision and sinus issues, giving Cabrera a tremendous opportunity to match or surpass Hamilton's total of 42.
Cabrera will see P.J. Walters in the nightcap of the Tigers' doubleheader with the Minnesota Twins on Sunday. Walters has surrendered 1.95 home runs per nine innings in his ten starts this year, and Cabrera already has one homer in seven career plate appearances against him.
Edwin Encarnacion, Adam Dunn, and Curtis Granderson are all pressuring Cabrera from behind, each having two or fewer homers less than the Detroit slugger. None of that trio has added to their homer total since September 16th.
Having batted in 130, Cabrera has a somewhat comfortable RBI lead. Hamilton is second-best with 123. While seven is a sizable gap this late in the season, it should be noted that Hamilton had eight RBI in a single game back on May 8th. After Hamilton, though, no one is close—Josh Willingham is third in the American League with a relatively paltry 110.
Cabrera is also already leading in batting average. Mike Trout, his closest competitor and fellow Most Valuable Player contender, tacked two points onto his average Friday night in just three at bats, upping it to .326, seven thousandths behind Cabrera. Derek Jeter's .323 and Joe Mauer's .321 also present vague threats to Cabrera's chances.
Having estimable leads in average and RBI and few players marginally close in those categories, it basically comes down to home runs. At this point, I would be surprised if Cabrera doesn't become the first Triple Crown winner since Carl Yastrzemski.
All 12 players who have won the batting Triple Crown since 1894 are now members of the National Baseball Hall of Fame.