MCB's Tigers Top 50 Prospects: 20-16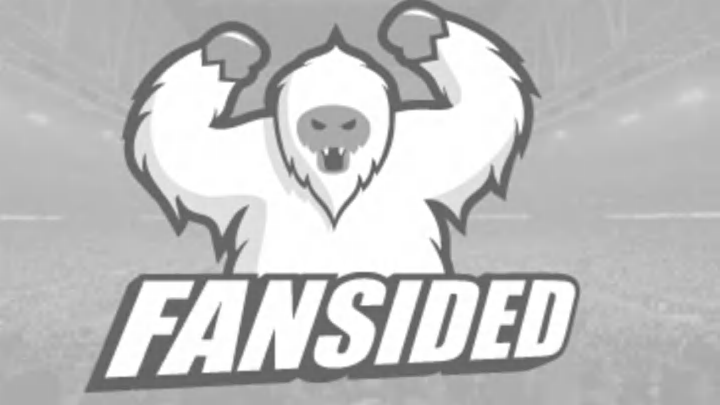 When compiling any list, it is essential to keep in mind these things tend to be very subjective, especially in the world of prospects. A prospect's status can fluctuate as quickly as the stock market, depending on injury or a multitude of other factors. I have compiled this list based upon several things, including; scouting reports, contacts, statistics, and of course seeing the players in person.
I just want to say ranking 50 players is no easy task. I'm not looking for credit for it, that's not why I say that. I say it because I am bound to be wrong on several players here. Last season, myself and ex MCB contributor James Chipman compiled the list together, and for the most part, I am pleased with our rankings. I tend to lean towards players with a higher ceiling, however, the Tigers system is one of the more difficult ones to rank. Please keep in mind that the difference between number 26 and 44 is relatively small, and in some cases you could argue that they could be easily switched. Beauty is in the eye of the beholder.
But lastly, prospect talk is meant to be fun, as is the rankings. Let's generate some discussion on these guys.
Without further delay…
20. Dean Green– Designated Hitter
There really is only so high that a player like Green can get ranked. I probably will be on the high end of most people, but it's because I believe there is some real value in his bat. Green is a somewhat bad bodied, not very athletic first baseman, who isn't good enough defensively to even play first base really. He can hit though, and in 2012 he proved that once again. Green can barrel baseballs to all parts of the field, and has a knack for solid contact no matter what part of the plate the pitch is thrown. In 38 games in high A Lakeland this past season, Green hit .348, posting an OPS of .928. The only time he stumbled since becoming a pro was on a rehab assignment with the GCL Tigers this season.
19. Will Clinard– Relief Pitcher
Clinard is a big right handed pitcher that was drafted out of Vanderbilt this past summer by the Tigers. Personally, I have yet to see Clinard pitch, but in the short time he has been a pro, he has developed a decent buzz amongst scouts and those I know who have seen him. Clinard's stuff has been a touch better as a pro, and could be a quick mover up the Tigers system in 2013. He pounds the strike zone with a low to mid 90's fastball that has pretty good downward plane and movement. His breaking ball can be a swing and miss pitch, but needs to be more consistent with it. If Clinard continues on his path, he looks like someone who could be working the 7th and 8th innings.
18. Thomas Collier– Starting Pitcher
I'm not sure Collier is the type of pitcher that has any business being number 18 on a top prospects list. His stuff doesn't wow you, but he certainly gets the job done. At least he did in 2012 with the Tigers low class A affiliate West Michigan. His 2.74 ERA in 24 starts led all the Whitecaps starters. A Tommy John survivor, Collier pounds the strike zone with three pitches; a fastball with good movement, slider, and a change up. Collier got away from the slider a bit after surgery but has steadily improved the pitch in the last year or so, giving him three quality pitches. What Collier really does well is keep the ball down in the zone. Collier does have troubles putting hitters away with a strikeout, and that is a concern going forward, meaning he is more likely to be a back end of the rotation guy. His floor, however, is higher than most of the Tigers pitching prospects you will find the in the top 20.
17. Drew VerHagen– Pitcher
Verhagen is an interesting pitcher. He has a strong arm, no doubt, and performed pretty well after getting pushed by the Tigers organization to high A Lakeland after signing this summer. A big dude at 6'6″, Verhagen owns a power fastball that he gets on top of very well, generating a large number of ground balls. His fastball sits in the low to mid 90's and can touch as high as 97. The negatives are his secondary pitches. He only flashes on occasion a good slider, and must work to sharpen his breaking pitch if he is going to be able to start going forward. Verhagen also needs to command his pitches better as well. Verhagen is kind of a wild card. With better command and sharper secondaries, he could be a nice mid rotation starter. At worst, he looks like a power reliever.
16. Daniel Fields– Outfielder
Unfortunately for the Tigers, a couple of the guys they went way over slot for in the draft, just haven't worked out to this point. It's hard to really get a feel for Daniel Fields. He started his third straight season in Lakeland, and showed really no improvement from his first two years, however, he still got a promotion to Erie, where he didn't look over matched. Fields still has the physical gifts that the Tigers drafted him for, but he has yet to put them to great use on the baseball field. He runs well, defends well, and doesn't strike out a ton despite reported issues with swing mechanics. One thing that hasn't developed to this point is his power. There is still time, Fields turns 22 in January.