With Sanchez, Tigers Rotation Could Make History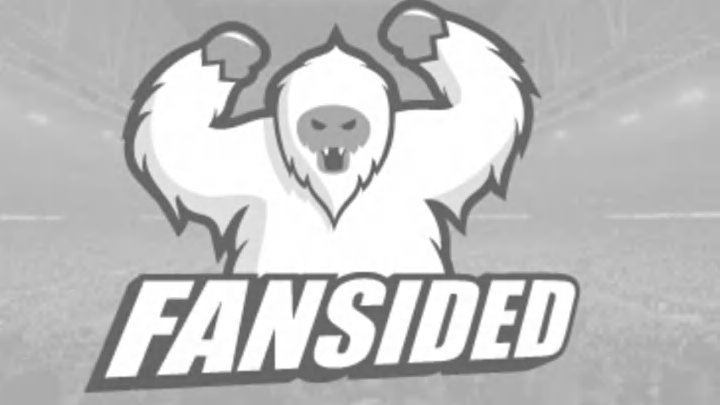 Justin Verlander and Max Scherzer ranked first and second respectively on the major league strikeout leaderboard this past season. Doug Fister, not known for strikeout prowess, broke an American League record by sending nine batters in a row down on strikes. With Anibal Sanchez now set to push Rick Porcello or Drew Smyly out of their rotation, the Detroit Tigers could make strikeout history as a team in 2013.
The Tigers' rotation could strike out batters at a historic rate in 2013. (Rick Osentoski-USA TODAY Sports) /
Major league baseball has only ever seen ten different starting rotations strike out more than 1,000 batters in a season. That of the 1967 Cleveland Indians holds the all-time record with 1,131, and they used 11 different pitchers over the course of the year. The last team to have their starters break 1,000 strikeouts was the 1971 New York Mets, who featured mid-twenties versions of Tom Seaver and Nolan Ryan.
The Tiger pitching staff looks ready to go back in time. The 162-game strikeout averages for their projected rotation (with Smyly, not Porcello) suggest they could send 894 men down on strikes. Really, they have significantly more potential. Verlander has trended up in strikeouts for the last four years, averaging 244.25 per season over that period, well above his 213 career strikeouts per 162. Scherzer and Fister both set career highs in strikeouts per nine with 11.1 and 7.6 respectively in 2012. Sanchez saw only a minuscule drop-off in strikeout rate to 6.9 when he moved to the AL partway through the year.
Estimates of 240 for Verlander, 220 for Scherzer, 180 for Sanchez, 160 for Fister, and 150 for Smyly, which I believe reasonable, get them to a total of 950. Even that number has only been reached twice since 1973, by the rotations of the 2002 Arizona Diamondbacks and 2003 Chicago Cubs. Surprising seasons by Fister and Smyly could push Detroit over a grand.
Thankfully, the Tigers, unlike their non-Ilitch-owned neighbors whose season concluded unceremoniously on Sunday, can back up their records with wins.