Detroit Tigers' Payroll Could Exceed $150 Million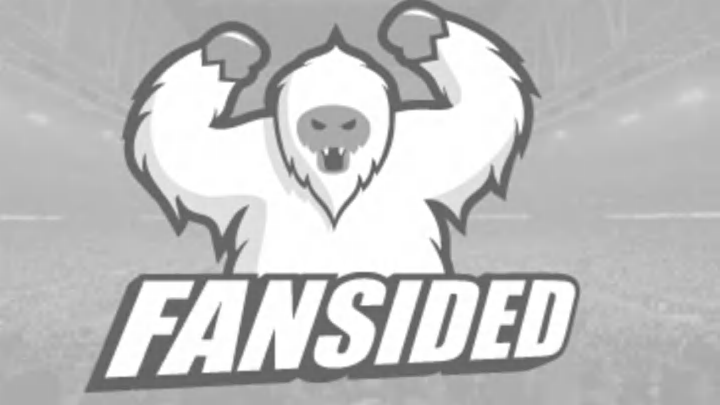 Through the 2007 season, the Detroit Tigers had never spent $100 million on any major league roster. Their trade for Miguel Cabrera and Dontrelle Willis helped them set a club record with a payroll near $137.7 million in 2008. Though Mike Ilitch and executives have kept the Tigers near but below that figure every year since, the team is positioned to spend significantly more in 2013. Their final number could surpass $150 million.
The Detroit Tigers will spend $44 million in 2013 on their corner infielders alone. (Tim Fuller-USA TODAY Sports)
Detroit has 18 men under contract after agreeing to terms with six arbitration-eligible players. Max Scherzer, the seventh, is likely to earn closer to his requested $7.4 million than the $6.05 million the Tigers have offered. Counting his salary at $7 million and Brayan Pena's at $800,000, the team will have $146.5 million committed to 19 men. (According to Cot's Contracts, their current figure of $138.7 million gives them the sixth-highest payroll in baseball.)
From there, they will fill out their opening day roster with six pre-arbitration players making just above the league minimum of $490,000. Given their history with such players, the Tigers will likely hand out a generous average at or above $500,000. Just six men playing at that rate will push their payroll to $149.5 million.
Every player whose contract is purchased by Detroit over the course of the season will count against them as well.  Factoring injuries and reliever fluctuations, they'll probably call on another half a dozen men from their minor league system.
An option remains for the Tigers to reduce payroll, and that is to trade away some guaranteed contracts. Replacing those of Rick Porcello, worth $5.1 million, and Brennan Boesch, worth $2.3 million, with some nearer to the minimum would do wonders for the budget. With $500,000 contracts in place of those two, Detroit would save $6.4 million. They could also replace those players easily with Drew Smyly and one of multiple young outfielders.
The possibility also exists that the Tigers could still add salary to their roster in the form of an experienced reliever or a defensive-minded shortstop.
All considered, Detroit could easily eclipse $150 million spent this year, and even if they don't, they're sure to set a franchise record for payroll.