Detroit Tigers Do The Job in Taking Three of Five from Kansas City Royals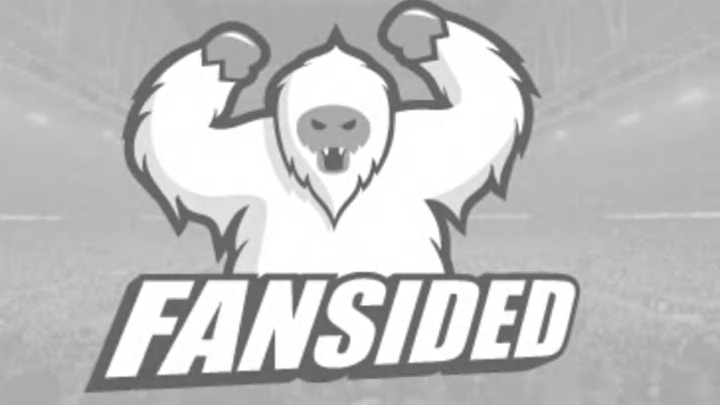 Aug 18, 2013; Detroit, MI, USA; Detroit Tigers catcher Brayan Pena (55) scores a run in the sixth inning against the Kansas City Royals at Comerica Park. Mandatory Credit: Rick Osentoski-USA TODAY Sports
The Detroit Tigers fan base experienced a mini freakout after the Kansas City Royals swept both halves of the Friday doubleheader, but the Tigers corrected their course, won on Saturday and Sunday, and turned the potentially huge five-game series with the surging Royals into a ho-hum series win.
This series was always bigger for the Royals than it was for the Tigers. It was going to probably take a five-game sweep in order for the Royals to put themselves into a serious position to threaten Detroit for the division, but the Royals are in a chase for a Wild Card spot, so every series win pushes them toward that long shot goal.
In the end, though, the series played out almost like you would have expected it to on paper. The Tigers, a team with a .589 winning percentage won three of five (.600) against a team with a .520 winning percentage. The straight math says the Tigers should win something like 2.8 games out of every five, so sprinkling in some home field advantage would make the expectation just about exactly three out of five. I just found that interesting.
But as I said, Kansas City probably needed a sweep if they were going to seriously threaten the division, but the Tigers were able to extend their lead over the third-place Royals to 8.5 games. The division is now (almost, because baseball could still happen) completely out of the question for them. The Wild Card remains a possibility, but they're now 5.5 games back of Oakland (still to play on Sunday) for the second spot with Baltimore and Cleveland ahead of them as well.
The Tigers extend their division lead to 6.5 over Cleveland (still to play on Sunday). They also own the best record in the American League. Coming into the day Baseball Prospectus had the Tigers at 99% to win the division.