Detroit Tigers: Dixon Machado is crushing the ball
The Detroit Tigers have seen their pitching staff have far more success than their hitters in 2018. However, the Tigers do have a lot of players making a lot of hard contact this year.
Nicholas Castellanos is currently second in the league in hard-hit percentage. He has always ranked high in this category, and rode his solid contact to 26 home runs and 101 RBI last year. It's all but guaranteed that his hard-hit rate will stay elite, and that more home runs and extra base hits will follow when the weather heats up.
Dixon Machado ranks ninth in the entire league in hard-hit rate, and unlike Castellanos, this is much, much more of a surprise. Consider that Machado's hard hit rate has jumped over 20% from 2017, a tremendous adjustment in his approach at the plate.
Across 166 at-bats in 2017, Machado posted a 21.7% soft hit rate, 49.3% medium hit rate and a 29% hard hit rate. Pretty pedestrian numbers, but about what you'd expect from a light hitting utility infielder.
In 2018, across his 71 at-bats, Machado's numbers have nearly flipped. He has a 9.8% soft hit rate (down 11.9%) a 41% medium hit rate (down 8%) and a 49.2% hard hit rate (up 22.2%).
That's an incredible change, and one that should lead to a breakout season offensively for the 26-year-old. Especially when you consider he has improved his walk rate (6.4%) and his strikeout rate (14.1%) this year as well.
However, Machado's offensive numbers look worse than they did last year. He's slashing an ugly .211/.269/.366 with one home run, no stolen bases and an ugly 72 wRC+.
So what the heck is going on?
This is a weird one. Everything about Machado's approach at the plate indicates he should be posting the best offensive numbers of his life. Yeah his power is up, as evidenced by his eight doubles on the year. (He had eight career doubles coming into this season). But otherwise his stats are not showing any indication that he has refined his approach.
A big issue for him right now is his BABIP, or batting average on balls in play. Last season, even with pedestrian hit rates, Machado posted a .333 BABIP. That's slightly above average, and helped him hit .259 even with a ton of weak contact. This season, with better contact numbers, Machado's BABIP is a lowly .233.
So Machado is hitting the ball harder than ever, but is hitting into way more outs. Digging even deeper, he has improved his line drive rate (23%, up 4.5% from last year) decreased his ground ball rate (41%, down 16% from last year) and increased his fly ball rate while decreasing his rate of infield fly balls. Every single sign indicates that Machado should be getting more hits. And he's not.
Short summary: Baseball is weird. Because this is a relatively small sample size, it's likely that Machado has scorched a handful of line drives that just happened to go right at a fielder, skewing his numbers. The cold weather has likely had an impact as well, as a few long fly balls that may have left the yard (or at least hit the wall) fell quietly into an outfielders glove after the cold air knocked them down.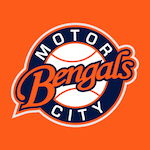 Want your voice heard? Join the Motor City Bengals team!
Write for us!
All this to say – expect Machado's numbers to improve drastically this season, and soon. If he keeps hitting the ball this hard, he should start seeing more extra-base hits. This could be the season that Machado truly becomes an established starting second baseman for the Detroit Tigers.