Justin Verlander Dominates A's, Carries Tigers To American League Championship Series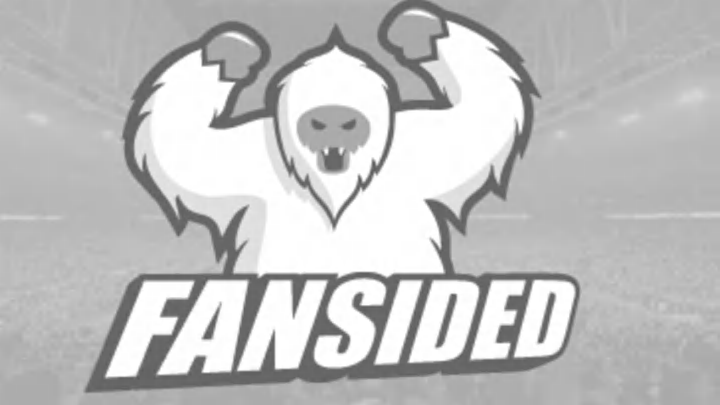 Oct 11, 2012; Oakland, CA, USA; Detroit Tigers starting pitcher Justin Verlander (35) celebrates after game five of the 2012 ALDS against the Oakland Athletics at O.co Coliseum. The Detroit Tigers defeated the Oakland Athletics 6-0. Mandatory Credit: Kelley L Cox-US PRESSWIRE
Tigers 6, Athletics 0 (box score)
Some will say the Oakland Athletics' magic ran out after dropping the series finale 6-0 to the Tigers, but the truth is that it takes more than magic to get past Justin Verlander when he's on top of his game. And he was certainly firing on all cylinders on Thursday night.
Verlander dominated the Oakland hitters from the beginning – he struck out the first two batters he faced – and cruised to a relatively drama-free complete game shutout. He's had two no-hitters and a slew of other dominating performances, but this game, with all that was on the line, has to rank right up there with the best games of his illustrious career. His pitching line was nothing short of masterful: 9 IP, 4 H, 1 BB, 11 SO, 0 ER.
There's no MVP award for the ALDS round, but if it did exist it would go to Verlander in a no-brainer of a decision. His combined line for his two outings was better than one could rightfully expect, even from the game's best pitcher. In his two starts he threw 16 innings, struck out an ALDS record 22 batters, allowed only seven hits, and gave up just one run (a solo home run to the first hitter of the series). His unbelievable rate stats – 0.56 ERA and 0.75 WHIP – were backed by an otherworldly 37% strikeout rate. The A's simply couldn't do anything against him.
I'm sure Jim Leyland was ready to leave Verlander in the game as long as was needed to get the job done, but Justin got through the game using only 121 pitches, which is relatively routine for baseball's biggest workhorse.
The offense did their part to back Verlander, plating six runs in support of their ace. They had some help with two Jarrod Parker wild pitches and some questionable defense, but they tallied nine hits including two-each for Austin Jackson and Omar Infante (who also combined to score four of the six runs). It's been a mostly pitiful series for the Tigers' bats, but they showed up today when it counted. They'll need more in the ALCS – especially from Miguel Cabrera and Prince Fielder – if they hope to keep advancing.
The Baltimore Orioles defeated the New York Yankees to force a game five in that series (all four Division Series went five games), so we won't know who the opponent will be until Friday night. Game one of the ALCS is scheduled for Saturday.