Anibal Sanchez Signs With Detroit Tigers For Five Years, $80 Million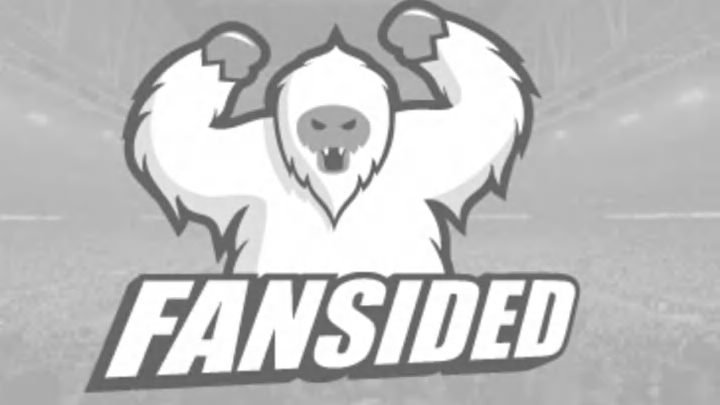 September 25, 2012; Detroit, MI, USA; Detroit Tigers starting pitcher
Anibal Sanchez
(19) pitches during the first inning against the Kansas City Royals at Comerica Park. Mandatory Credit: Rick Osentoski-USA TODAY Sports
The Chicago Cubs apparently thought they had a deal done with Anibal Sanchez yesterday afternoon, but the 28 year-old right-hander wanted to give his former club the opportunity to match the offer. It wasn't purely a kind-hearted gesture toward the team that took him to the playoffs, however, as the reported five year deal jumped from $75 million to $80 million in the process. Score one for the opportunity to win a ring, and score one for the bank account.
Bob Nightengale had the scoop this morning:
Five years and $80 million is a lot of money ($16 million per year average annual value) and, while it's certainly more than many Tigers fans hoped it would be, it doesn't feel like an overpay. At least not a big one. He's being paid to produce roughly 16 wins (above replacement, of course) over the next five years, a mark that shouldn't be hard for him to achieve should he stay healthy. FanGraphs lists his value at basically four wins over each of the last three seasons. If he can keep up that type of pace (while healthy), then he would be in position "earn" his entire deal in the first four years. And if you're going to give a five year deal to a free agent pitcher, you might as well give it to a player who will be ages 29-33 over the life of the contract. Those are typically big value years.
It will be interesting to see what Detroit's next move is. Many predict Rick Porcello will get dealt to free up a bit of money while netting a modest prospect package return. That would certainly hurt the Tigers' depth, but they now have lots of money committed for next year and don't really need six players capable of starting. Want to put all the eggs in one basket though? Then allow Porcello to pitch in relief — perhaps even auditioning for the closer spot.
I do like this signing for the Tigers. It should unquestioningly keep them as the favorites in the American Leauge Central, and keeps them in the conversation for best team in the American League — even after the Josh Hamilton-to-Los Angeles Angels signing.