Tito Fuentes: The Detroit Tigers' First Free Agent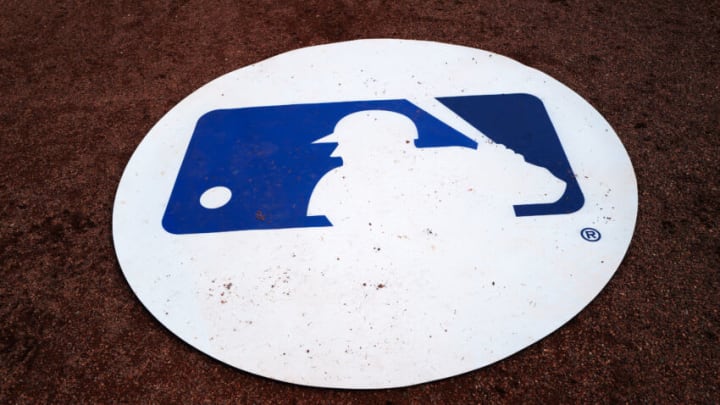 (Photo by Mark Brown/Getty Images) /
Tito Fuentes became an unlikely trailblazer in 1977 when he became the first free agent to sign a contract with the Detroit Tigers.
While Major League Baseball's lockout continues, Javier Báez will remain the Detroit Tigers' most recent major league free agent signing. Long before Báez, before Pudge Rodríguez, before Tony Phillips, and even before Darrell Evans, it was an 11-year, Cuban-born veteran named Tito Fuentes who led the franchise into the free-agency era.
The 1976 Re-Entry Draft
Free agency in MLB as we know it today took root in the 1970s. The process of signing available talent, however, was a little different in those early days. On November 5, 1976, for the first time, a re-entry draft featuring 24 guys who had played out their options took place.
The 24 teams that comprised MLB that season took turns drafting negotiating rights to these new free agents. A player could be chosen by up to 12 clubs before he was taken off the board. Organizations retained negotiating rights with any free agents they had rostered in '76 but were otherwise permitted to negotiate only with players they chose in the draft. There was one other exception. If a player was picked by only one team or went unclaimed, then he would be able to negotiate with any club. No matter how many players an organization chose to talk with, it could only sign two, unless it lost more than two free agents to other teams.
The Tigers' first selection in the re-entry draft was second baseman Bobby Grich, most recently with the Baltimore Orioles. Their second pick was second baseman Dave Cash, most recently with the Philadelphia Phillies. Both ranked among the game's best at that position in the mid-'70s, and each were drafted by the maximum of 12 teams. In the eighth round, Detroit chose another second baseman, Tito Fuentes, most recently with the San Diego Padres. The Tigers were one of six teams that selected him.
By the end of November, Grich and Cash had each signed new five-year deals with the California Angels and Montreal Expos, respectively. Grich signed for a total of $1.35 million with a $600,000 signing bonus. Cash signed for a total of $1.5 million. Jim Campbell, the Tigers' longtime general manager, had a well-earned reputation for frugality when it came to spending (or not spending) owner John Fetzer's money, and so there was virtually no chance that Detroit was going to sign a player for that kind of dough back then.
Although second base was a position Campbell wanted to upgrade, he was looking for more of an affordable, short-term stopgap than an expensive, long-term solution. The Tigers had an excellent young prospect, Lou Whitaker, who was being groomed as their second baseman of the future. Whitaker won the (Single-A) Florida State League's Most Valuable Player award in 1976, but he was ticketed for a season of further development at Double-A in '77. For Campbell, Tito Fuentes fit the bill quite nicely.
Detroit signed Fuentes to a one-year contract for $90,000 on February 23, 1977, one day before the team's pitchers and catchers were scheduled to report for spring training. In the Tigers' salary hierarchy, Fuentes would make as much as John Hiller in '77. Only Rusty Staub ($165,000) and Willie Horton ($105,000) were due more, although Horton was traded away in early April. Per the terms of the deal, if the team and Fuentes were unable to agree on a salary for 1978 and neither side agreed to accept binding arbitration, then Detroit would be obligated to trade him to a team that would accept binding arbitration or release him.
Tito the Tiger
In an era that took place long before the internet or interleague play existed, Tigers fans didn't have many opportunities to see their new second baseman in action before he joined the team. Tito Fuentes had spent his entire career to that point playing for National League teams on the West Coast. The former Padre debuted with the San Francisco Giants in 1965. Becoming the Tigers' first free-agent signing was also a new adventure for both the fanbase and the player. After arriving in Lakeland, Fuentes remarked,
""I feel very strange. I feel like I'm starting my career all over. I'm in a new town and a new league. It feels like my first day in the major leagues. I feel like a rookie, very nervous, very excited…The only mistake I ever made in my career was never looking in the paper to check out the players in the American League. Other guys would tell me I ought to pay attention to the other league, but I never did. Now, here I am in the American League. I've got to learn the names, the pitchers, the hitters, the towns. Everything.""
One thing that fans would learn about Tito Fuentes was that he was a showman, one who had developed a reputation as a "hot dog" in San Francisco. In the field, he was easily identifiable thanks to the headband he liked to wear on the outside of his cap, a headband that sometimes had his first name written on it (as seen on his 1976 and 1978 Topps cards). When it was his turn to bat, Fuentes stood out even more, especially when the switch-hitter was batting left-handed. He would practically turn his back to the mound, and he stretched out his right leg so that his foot was almost in front of the plate.
Jim Hawkins of the Detroit Free Press described another quirky Fuentes habit, one that may have bordered on superstition. Hawkins wrote:
"When he walks to the plate, he retraces his steps from his previous turn at-bat – provided, of course, he got a base hit. He taps the handle of his bat on the heart of home plate, then gives it a flip, catching the stick in midair.When he swings and misses, as does happen on occasion, more often than not he spins completely around, flipping his bat like a baton."
Fuentes admitted that he was "a clown" but reasoned that if he wasn't having fun while he was playing, then baseball was just "a job." He said,
""You never know what I'm going to do next. I don't either. That's my trademark. That's very important. If I think about it ahead of time, I wouldn't do it. People think I prepare my show. I don't. It just comes to me. In private life, I'm the same way.""
Welcome to Detroit
On Opening Day, at home against the Kansas City Royals on April 7, Tito Fuentes started at second base and hit second behind Ron LeFlore in manager Ralph Houk's lineup. The Royals jumped out to a 2-0 lead in the top of the first. In the Tigers' half, LeFlore drew a leadoff walk. Fuentes, batting right-handed against southpaw Paul Splittorff, quickly endeared himself to the crowd of 46,807 when he ripped an RBI-double into the left-field corner. Fuentes scored the tying run on Rusty Staub's single.
The Tigers had runners on the corners when Fuentes came to bat in the second inning, but he hit into an inning-ending double play. The Royals had opened up a 6-2 lead by the time Fuentes came up with a man on and one out in the fifth. He grounded into another inning-ending double play. Detroit cut Kansas City's lead down to 6-4 with a seventh-inning rally, but Fuentes couldn't keep it going. He popped to the catcher in foul territory for the inning's second out. In the bottom of the ninth, he was in the on-deck circle when LeFlore struck out to wrap up the Tigers' 7-4 loss.
Fuentes got off to a nice start in Detroit. At the end of April, he was hitting .342 with a .369 on-base percentage and a team-leading 27 hits. By comparison, two key cogs in the Motown machine, LeFlore (.253 BA/.291 OBP) and Staub (.232 BA/.300 OBP) got off to slow starts as the Tigers limped to an 8-12 record in the season's opening month.
Being a switch-hitter, Fuentes added a new dynamic to the Tigers' lineup. Prior to his arrival, the last switch-hitter to log regular playing time in Detroit was outfielder Roy Cullenbine, who made over 1,600 plate appearances from 1945 through '47. Tito Fuentes was strictly a right-handed hitter originally. He began to bat from both sides of the plate in 1969, four years after his big-league debut. Discussing his approach, he said,
""(Giants teammate) Matty Alou helped me a lot. He told me to just shoot for holes when I'm hitting left-handed…So now, even in practice, I just shoot for the holes. You'll never see me hit a fly ball in practice…I hit for more power, (and) I drive in more runs hitting right-handed, but I hit for a higher average left-handed.""
Tito Fuentes and The Bird
Anticipation was running high at Tiger Stadium on May 27. Mark Fidrych, who dazzled the baseball world in 1976, was finally making his first start of the season after returning from a left-knee injury suffered during spring training. It was the first game pitting the Tigers against the expansion Seattle Mariners. Both teams were knotted up at a run apiece heading into the bottom of the sixth. Fuentes had played capably in the field. Through the first five innings, he registered a pair of putouts on grounders and started a 4-6-3 inning-ending double play which was the Tigers' only twin-killing of the game.
Ruppert Jones, a future Tiger, grounded out to Fuentes to lead off the top of the sixth. Leroy Stanton grounded to shortstop Tom Veryzer for the second out. Dan Meyer, who Seattle claimed from Detroit in the expansion draft, cracked a double to left-center field to keep the inning alive. It looked like Fidrych would get out of it without a problem when Battle Creek, Michigan, native Bill Stein hit a grounder to Fuentes. Instead, it turned out to be a freakish play when the ball rolled up Tito's arm and over his head. Meyer scored an unearned run on the error. That allowed the Mariners to escape with a slim 2-1 win.
Instead of watching a triumphant return from The Bird, fans saw future Tiger Glenn Abbott nab the victory for Seattle. The Friday night crowd of 44,207 booed Fuentes for the costly miscue when it happened. After the game, Fidrych, who was well-known for supporting his teammates, had Fuentes' back. He said,
""Hey, I judge it myself…You shoulda seen the hop that the ball took. I saw it. It took a terrible hop. It got right up to his glove and took a terrible hop.""
It's easy to imagine a couple teammates as gregarious as Fidrych and Fuentes getting along well. Like Fidrych, Fuentes also had an avian nickname, "Parakeet." He earned that moniker for his chatty nature in the field and at the plate.
Tito Fuentes may have had a hand in Fidrych's first loss in 1977, but he also had a hand in the curly-haired righty's first win of the season. The Tigers were out west to take on the California Angels on June 6. In the top of the third, with Veryzer on first and two outs, Fuentes singled. Staub's single to center drove Veryzer in with the game's first run. Fuentes hustled his way to third on the play and beat the throw. That drew the ire of Angels third baseman Dave Chalk, who was ejected after arguing that Fuentes was out. The inning continued, and the Tigers capitalized. Steve Kemp doubled Fuentes in to put Detroit up, 2-0. Ben Oglivie's solo home run in the fourth made it 3-0.
In the fifth, Fuentes hit a grounder back to pitcher Gary Ross and reached safely on Ross' throwing error. Fuentes and Kemp, who walked, scored on Jason Thompson's three-run bomb. LeFlore's RBI single in the sixth added to the Tigers' lead, but he was caught stealing while Fuentes was at the plate. Tito singled to lead off the seventh. Staub flew out to left. When Angels second baseman Jerry Remy, the cutoff man, threw wildly to first base in an attempt to catch Fuentes off the bag, the hustling Tiger took two bases on the error. He scored Detroit's eighth and final run thanks to Thompson's single. Fidrych went the distance in the 8-0 victory.
The Summer of '77
After a down month at the plate in May (.250 BA/.284 OBP), Fuentes resumed his productive hitting in June. He swatted his first home run of the season against righthander Pat Dobson of the Cleveland Indians, a former Tiger, in the first inning on June 2.
There weren't many witnesses on hand at Tiger Stadium to see Fuentes' line drive to the seats in right field. The game, which was the finale of a 2-7 homestand, only drew 7,274 fans. Those who were there were caught by surprise, including the Free Press' Hawkins, who noted that "the odds against Fuentes hitting a home run at any time are tremendous." He was right. Tito Fuentes had never hit more than nine in any season during his career. He would only hit four more in a Detroit uniform, and this one was his only homer from the left side of the plate in 1977. Fuentes also singled and scored in the eighth inning to help lead the Tigers to a 4-2 win.
Ralph Houk was consistent in his usage of Fuentes. With the exception of two starts, the second spot in the skipper's batting order belonged to Fuentes. He spent much of his career hitting from the two-hole before arriving in Detroit, so it was a comfortable fit. When LeFlore was given a couple days off in Oakland on June 10 and 11, it was Fuentes' name that topped the lineup card. He was called out on strikes to begin the game but later collected three singles, two of which drove in runs. The Tigers beat the A's 6-4 in the Friday-night series opener.
Fuentes opened the Saturday matinee with a grounder that A's shortstop Rob Picciolo bobbled. His throw to first was wild, and Fuentes took second base. Tito tagged and advanced to third on Phil Mankowski's lineout to center and scored on Staub's sacrifice fly. In the fourth inning, Fuentes ripped a double to the rightfield wall to drive in a pair of runs. In the field, he was part of three double plays that aided Fidrych, who picked up his second W of the season in the 5-1 victory.
The Tigers and the visiting Chicago White Sox took a 5-5 tie into the 10th inning on July 10. Fuentes contributed a hit to the Detroit cause, reached safely on a fielder's choice, and scored a pair of runs during regulation. Things then got a bit crazy in the 10th.
With one on and one out in the top half, Tigers reliever Milt Wilcox was facing future Tiger Chet Lemon. On the verge of a big strikeout, Wilcox nearly plunked Lemon with the 1-2 pitch. Chet hit the dirt. He got up and started jawing with Wilcox, and then he took a swing at catcher Milt May. Benches cleared as May wrestled Lemon to the ground. Nothing further escalated, however, and Lemon was ejected. Royle Stillman took over the rest of his plate appearance and drew a walk. A handy double play, featuring Fuentes as the pivot man, kept the game tied.
The White Sox, perhaps feeling a bit frazzled, fell apart in the bottom of the 10th. An error and a four-pitch walk put two on with no outs for Fuentes. He laid down a sacrifice bunt toward third base. Pitcher Dave Hamilton fielded the ball but slipped. Knowing that he'd blown his shot at getting Fuentes out at first base, Hamilton tried to cut down lead runner Tom Veryzer. The throw went wild, however, and Veryzer easily scored. The Tigers snatched a 6-5 victory away from the first place White Sox. Wilcox picked up the W, which was his first in a Detroit uniform.
That was arguably Tito Fuentes' most important plate appearance as a Tiger. It was also a good example of preparation paying off. In the Free Press, Hawkins noted that Fuentes was known to spend a third of his time in batting practice working on bunts. Tito took his walk-off heroics in stride. He quipped, "It was getting late. Benji (teammate Ben Oglivie) had to go to a wedding." Fuentes went on to lead the 1977 Tigers with 13 sacrifice hits.
Tito also tied for the team lead in triples. He and LeFlore each had 10. That was a career high for Fuentes, who collected a total of 10 triples across his final four seasons as a National Leaguer. He commented:
""I don't anticipate the triples. They just happen. Most of the triples I've got this year, I've got batting left-handed. The way the outfielders are playing me, if I get the ball out in right-center, I've got a good chance for a triple. When I hit the ball good, I don't right away think about settling for a double, the way some guys do. That's my key to triples, right there. A lot of guys make up their minds (that) they're going to stop at second base, and they start slowing down before they get there…When I hit the ball, I run as hard as I can all the way to second base. Then I take a look at the outfielder and if I see if I've got a chance, I keep going. Otherwise, I stop. That's the difference with me.""
Fuentes' pragmatic approach generally worked out well. Only once was he thrown out trying to stretch a double into a triple. He wasn't the fastest runner on the Tigers, though. Without a doubt, that was Ron LeFlore.
LeFlore enjoyed a breakout season at the plate in 1976, his third with the team. In '77, his production was down in April and May before he started to pick it up in June. The key to the turnaround was paying close attention to Fuentes. The elder player had a positive influence on the younger Tiger that summer. In late July, LeFlore said:
""Tito has been a great motivator for me. He's given me something to strive for, but he doesn't know anything about it. I'm not envious of him or anything like that. It's just a good, competitive situation.He's been leading the club in hits and runs and batting average all year, and I guess I just said to myself, 'I'm going to catch him'. And if I keep going the way I have been, I'm sure I will"."
In the end, Fuentes finished second to LeFlore on the team leaderboard in hits (212 to 190), batting average (.325 to .309), on-base percentage (.363 to .348), and batting average on balls in play (.378 to .334). For LeFlore, his hits and batting average were among the career highs that he set that season, thanks in part to the inspiration Tito Fuentes had provided.
Tito's Totals
Tito Fuentes put together one of his best seasons at the plate in 1977. Appearing in 151 games (149 starts), he became the first full-time Detroit second baseman to hit .300 since Charlie Gehringer hit .313 in 1940. In addition to his batting average and the aforementioned triples, Fuentes notched career highs in runs (83), hits (190), slugging percentage (.397), OPS (.745), and total bases (244) with the Tigers. The switch-hitter was remarkably consistent from both sides of the plate. His season splits show that he hit .309 as both a left-handed and right-handed hitter. Without rounding the numbers, Fuentes actually hit .3091 as a lefty and .3087 as a righty.
He was a solid performer hitting in the two-hole, especially in his first trip to the plate. Fuentes hit .397 with a .414 on-base percentage in the first inning of games that season. The Tigers were 15-13 (.535) in games in which he scored in the opening frame. That's a small sample size, of course, but it's a better winning percentage than the team put up overall (74-88, .457).
If there was an aspect of Tito Fuentes' game that lagged, it was his defense. In a preseason preview, Jim Hawkins of the Free Press cautioned that the second baseman "is going to boot some balls and make some big errors – the Tigers have never denied that." In the same newspaper during the dog days of August, Joe Falls confirmed that analysis and wrote that "if they hit enough balls to him, he's going to hurt you."
Fuentes led American League second basemen in innings played (1,327) in 1977. Thanks to that durability, he also led the league in chances (864), putouts (379), and double plays (115); and he finished second in assists (459). However, the veteran Tiger also led his colleagues at the position with 26 errors. That was a far cry from the six he committed with the Giants in 1973, which set a National League season record for fewest errors by a second baseman, one that has since been broken.
Tito's fielding percentage of .970 was well below Gold Glove winner Frank White of the Kansas City Royals, whose .989 led the league. Digging a little deeper into the defensive stats available at Baseball-Reference.com, Fuentes' total zone total fielding runs (the number of runs above or below average the player was worth based on the number of plays made) was -6, which ranked him near the bottom of the league. Bump Wills of the Texas Rangers led the AL with 13 Rtot.
There were some highlights in the field, though. Tito Fuentes took part in four double plays, his season high, through the first seven innings against the A's on May 31. His glovework helped keep the game tied at 1-1 until the Tigers rallied late to earn a 5-2 victory on a rainy evening in Detroit. On September 8 against the Baltimore Orioles, Fuentes made 11 putouts, one short of an American League record for second baseman. The sharpness of his performance in front of the 1,969 fans on hand at Tiger Stadium that day wasn't enough to prevent a 4-0 Tigers loss.
Enter "Sweet Lou"
The Tigers were in Boston for a doubleheader against the Red Sox on September 9. Tito Fuentes started the opener. In the nightcap, he had a great seat to watch Lou Whitaker, Detroit's new second baseman, make his major league debut. Like Fuentes usually did, Whitaker batted second that evening. In the 20 games that followed, Fuentes started 12 and Whitaker started eight. Fuentes' double-play partner for six of those contests was another of the Tigers' September callups, Alan Trammell. Tito and the future Hall-of-Fame shortstop turned a pair of twin-killings in their brief time together.
Tito Fuentes made his final appearance in a Tigers uniform in New York on October 1. It was the penultimate game of the season. In the third inning, he was hit by a pitch and scored during a five-run rally. His run had broken a 1-1 tie. The game was tied again, 5-5, in the sixth inning when Fuentes' RBI-single drove in Aurelio Rodriguez. The inning ended when Tito was thrown out at the plate trying to score on Rusty Staub's double. The Tigers went on to beat the Yankees, 10-7. The next day, Whitaker started the 1977 finale.
On January 30, 1978, less than a full year after signing their first free agent, the Tigers sold Tito Fuentes to the Montreal Expos. He didn't make it to the end of spring training before being cut. Fuentes spent part of the '78 season playing in the Mexican League before joining the Oakland A's for what turned out to be the last 13 games of his major league career. Meanwhile, in Detroit, young Whitaker began the season sharing time with newcomer Steve Dillard before taking over full-time duty in what turned out to be a Rookie of the Year season.