Detroit Tigers Top 20 Prospects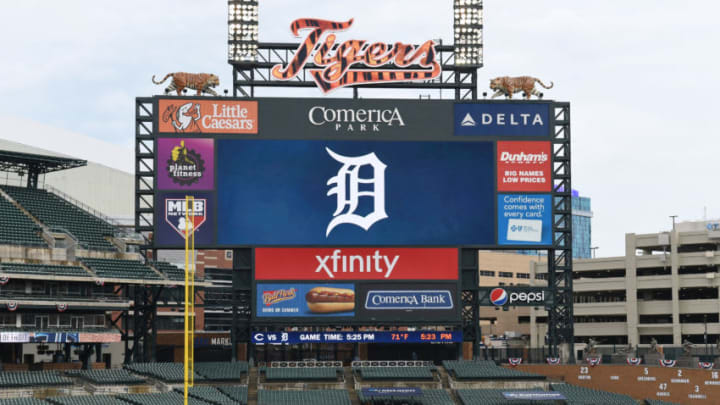 DETROIT, MI - A general view of the Comerica Park scoreboard. (Photo by Mark Cunningham/MLB Photos via Getty Images) /
Welcome to the Motor City Bengals version of the Top 20 Detroit Tigers Prospects. If you've been following this site then you may be thinking you've already seen our rankings. You are correct!
Last month five Motor City Bengals contributors made individual lists of their top 20 Detroit Tigers prospects.
Then we averaged the lists to come up with final rankings, and released detailed profiles of each player. But we never put all the prospects in one easy-to-click slideshow, so we've decided to rectify that now, during Prospects Week.
It's important to remember prospect lists are simply a snapshot in time, and things would likely change if we made our lists again today — I know I'd have Akil Baddoo in my top 20 now.
We've included a small blurb about each player below the picture, but be sure to click on each prospect's name in the header to get his full scouting profile.
Detroit Tigers No. 20 Prospect – Adinso Reyes
LAKELAND, FL – Detroit Tigers Executive Vice President of Baseball Operations and General Manager Al Avila looks on. (Photo by Mark Cunningham/MLB Photos via Getty Images) /
"Adinso Reyes is physically impressive for his age. He looks strong in the batter's box and can generate bat speed that should strike fear into opposing pitchers. There are certainly some tools here on the offensive side for the Tigers player development to shape and mold into an MLB bat over the next several years. While you can't put too much stock into a 62 game sample size in the DSL, it's encouraging that his professional career is off to a strong start."